Ishan Kishan vs. Shreyas Iyer: World Cup 2023 Battle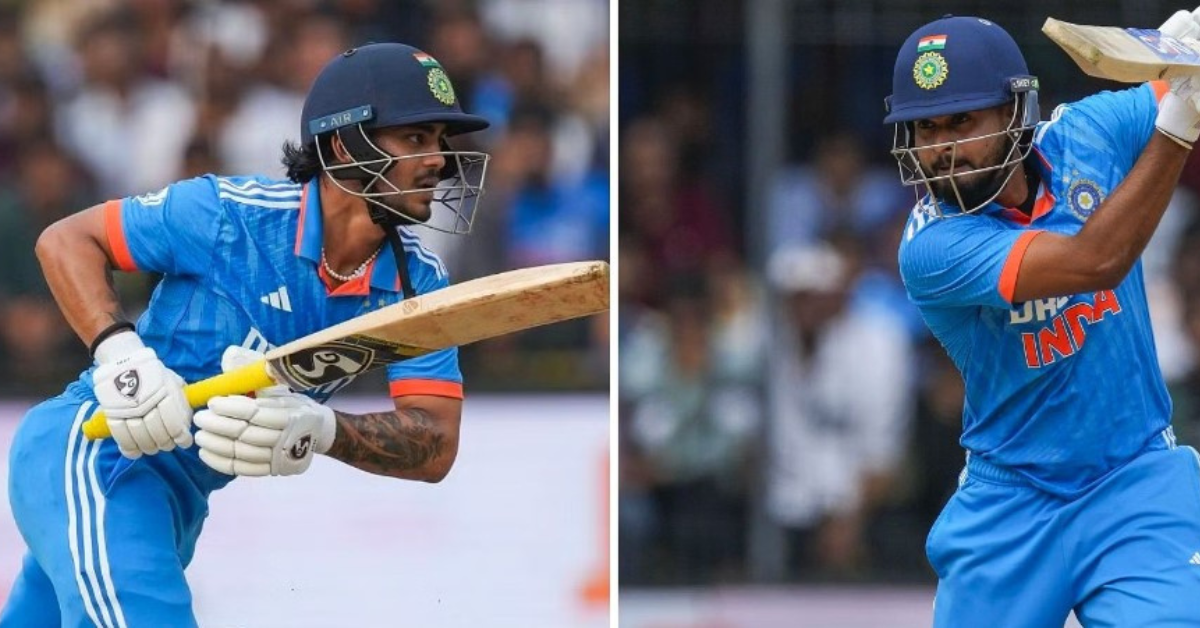 Ishan Kishan vs. Shreyas Iyer: World Cup 2023 Battle
Former Indian cricketer Robin Uthappa has weighed in on the competition between Ishan Kishan and Shreyas Iyer for a place in Team India's middle-order lineup for the opening game of the upcoming ODI World Cup 2023. Uthappa's insights shed light on the intriguing selection dilemma facing the team management as they prepare for the prestigious tournament.
In a recent YouTube video, Robin Uthappa shared his perspective on the impending competition between Ishan Kishan and Shreyas Iyer for a spot in India's starting XI for the World Cup. He suggested that the player who performs better in the third ODI against Australia would likely secure a place in the team's lineup for the ICC event. Uthappa emphasized that the roles of the other batters in the team appear relatively settled.
Uthappa's assessment underscores the significance of the final ODI against Australia as a potential decider in the battle for a spot in the World Cup squad. However, it's worth noting that Ishan Kishan won't be able to participate in the third ODI due to illness, which adds an additional layer of complexity to the selection process.
The former cricketer also lauded the approach of India's stand-in captain Rohit Sharma, who has been in fine form leading up to the World Cup. Uthappa praised Rohit for adhering to his proven ODI strategy, where he takes his time initially and then adapts his approach based on the match situation. He commended Rohit's exceptional performance and consistency.
Additionally, Uthappa expressed optimism about Virat Kohli's return to the team following a brief break after the Asia Cup 2023 campaign. He referred to Kohli as "the master" and anticipated that the Indian captain would make a significant impact in the last ODI against Australia and carry that momentum into the World Cup. Kohli, along with Rohit Sharma, had been rested for the first two ODIs against Australia.
Uthappa's observations also touched upon India's recent form and their ability to bounce back from setbacks. He highlighted India's victory in the Asia Cup and their success in the series against Australia, which has propelled them to the top of the ODI rankings. Uthappa emphasized that India's resurgence at the right moment could mark the beginning of a successful phase for the team.
As India's cricketing landscape evolves, the competition for spots in the World Cup squad intensifies. Ishan Kishan and Shreyas Iyer, two promising talents, find themselves in a head-to-head battle to secure their place in the starting lineup. With the World Cup on the horizon, cricket enthusiasts around the world eagerly await the final decisions of the selection committee and the exciting cricketing action that awaits in this prestigious tournament.
For More Related Updates Visit Our Official Website
By- Sahiba Suri