Imran Khan's Top 3 World Cup Moments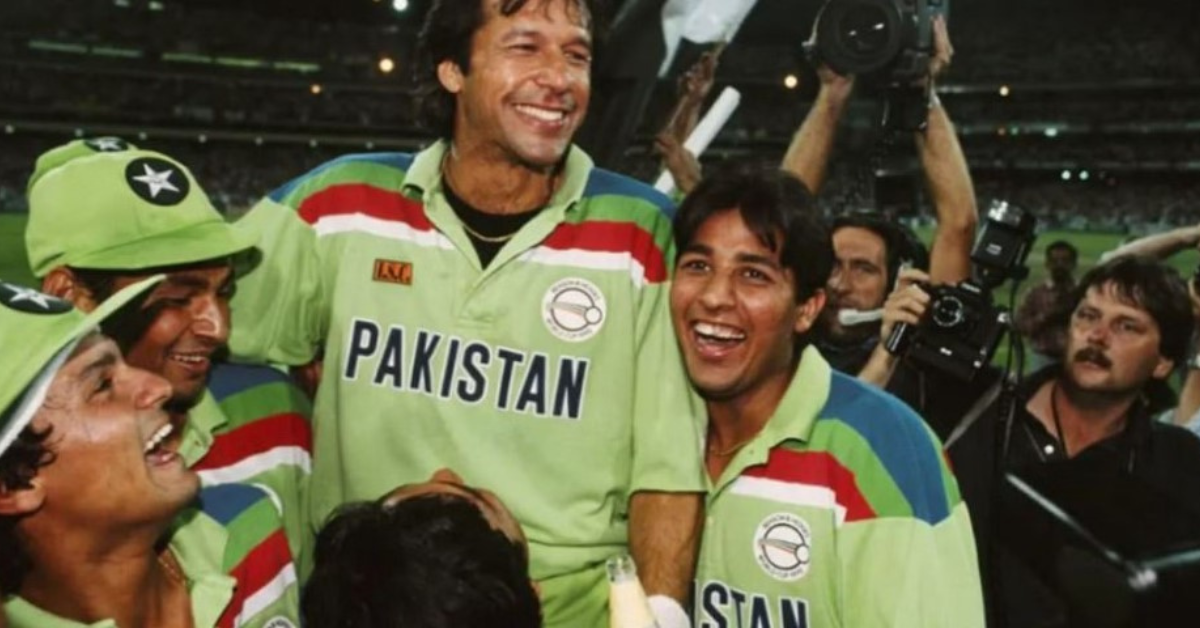 Imran Khan's Top 3 Moments at the Cricket World Cup
Imran Khan, the legendary Pakistan cricketer, celebrates his 71st birthday. Let's honor his remarkable World Cup moments that defined an era in cricket.
Former Pakistan captain Imran Khan stands as one of the few cricketers who excelled in nearly every facet of the game. Beginning his journey as a formidable fast bowler and a capable lower-order batsman, Imran Khan's career evolved to make him one of the greatest all-rounders the cricketing world has ever witnessed. Imran Khan, along with contemporaries Kapil Dev, Richard Hadlee, and Ian Botham, ushered in a golden era for all-rounders in the 1980s.
Towards the twilight of his cricketing career during the 1992 World Cup, Imran Khan emerged as not only a formidable batsman but also one of the most inspirational captains in the history of the sport. Hailing from Lahore, Imran Khan was instrumental in introducing the art of reverse swing bowling to the cricketing world, a skill later mastered by Wasim Akram and Waqar Younis in the late 1990s.
Imran Khan's cricketing legacy is enriched with remarkable achievements. He remains one of the few cricketers to have scored a century and taken a five-wicket haul in the same innings of a Test match, achieving this remarkable feat against India in 1983. Over the course of his illustrious career, the now 71-year-old cricketer earned eight Player of the Series awards in Test matches, ranking fourth on the all-time list.
Despite his incredible Test match statistics, where he amassed over 3,800 runs and claimed 362 wickets in 88 games, Imran Khan is particularly cherished for his exceptional performances in white-ball cricket, especially at the Cricket World Cup.
Imran Khan, an extraordinary captain and a champion all-rounder, participated in each of the first six editions of the World Cup, even gracing the 1992 tournament at the age of 39. While he is revered for instilling confidence in a vulnerable Pakistan team and leading them to World Cup victory in 1992, his contributions to this prestigious event are nothing short of extraordinary.
In his 28 World Cup appearances, Imran Khan scored 666 runs at an average exceeding 35 and picked up an astonishing 34 wickets at a bowling average of less than 20.
As the 2023 World Cup unfolds, it is only fitting to commemorate one of the earliest World Cup heroes, Imran Khan, by revisiting his top three moments at this grand event on his 71st birthday.
For More Related Updates Visit Our Official Website
By- Sahiba Suri