Imam-ul-Haq's CWC Struggles Explanation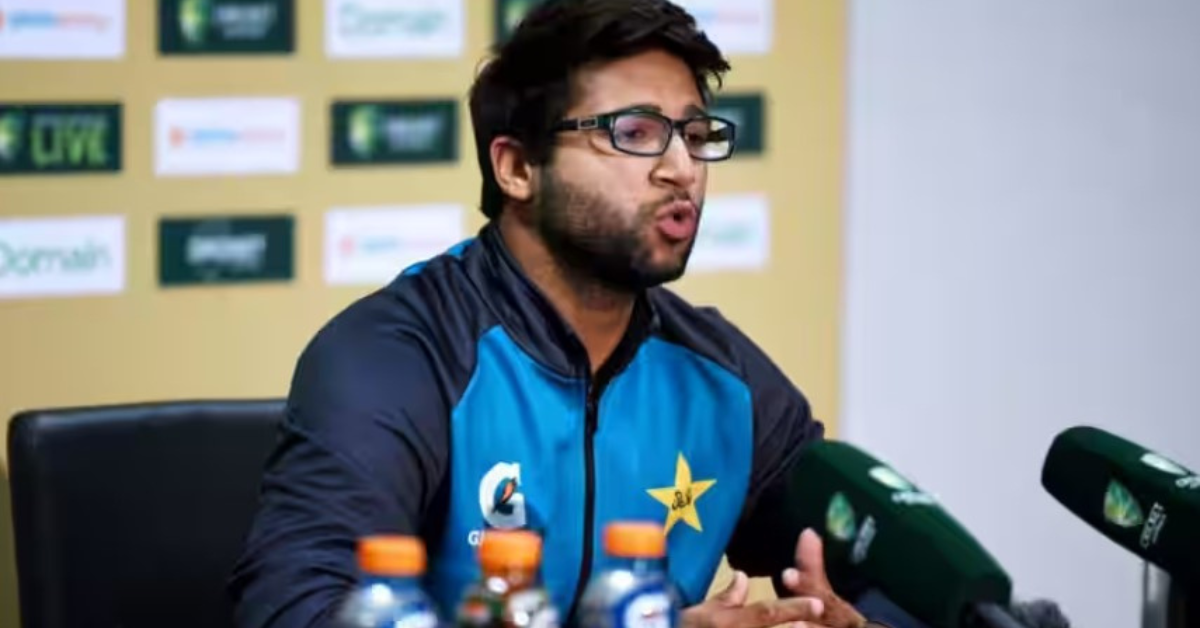 In the ongoing Cricket World Cup (CWC), Pakistan has had a rough start, suffering two back-to-back losses to India and Australia. The lackluster performances from both the bat and ball have left fans and pundits puzzled. As Pakistan gears up for another crucial clash, this time against Afghanistan, they are under pressure to show more zeal and resilience. The lack of intent and poor performance of Pakistani batters have been concerning, and many have been looking for explanations and solutions.
During a pre-match press conference, an unexpected and somewhat bizarre explanation emerged from Imam-ul-Haq, one of Pakistan's opening batsmen. When asked about the team's struggle to hit as many sixes as other teams in the tournament, Imam-ul-Haq's response left everyone in splits. He attributed the team's inability to hit sixes to their dietary choices, stating that they have been consuming a more carb-heavy diet instead of proteins. This reasoning added a touch of humor to a situation that has been causing frustration among Pakistan's cricket enthusiasts.
Imam-ul-Haq's response reflects the pressure and scrutiny faced by the players, with expectations running high. The CWC is one of the most-watched cricket tournaments globally, and fans eagerly anticipate impressive performances, including a healthy dose of sixes. However, it's essential to remember that cricket, like any sport, is influenced by multiple factors, including team dynamics, strategies, and individual form.
Imam-ul-Haq's comment highlights the unique challenges and scrutiny faced by professional athletes. They often have to deal with intense media coverage, fan expectations, and the pressure to perform consistently at the highest level. In such situations, players may come up with unconventional explanations or reasoning to ease the pressure or offer some light-hearted moments.
Despite the humor in Imam-ul-Haq's response, Pakistan's team management and players are undoubtedly taking the issues they face seriously. After consecutive losses, there is a collective desire to regroup, perform better, and secure victories in the upcoming matches. The CWC is a grueling competition that tests the skills, mental strength, and resilience of the participating teams.
Imam-ul-Haq's response serves as a reminder of the unique character and charm of cricket as a sport. It's a game that often transcends the boundaries of seriousness and allows for moments of lightheartedness, even in the face of intense competition. While fans and experts analyze every aspect of a match, players themselves sometimes provide unexpected insights or explanations that add a touch of humor to the game.
As Pakistan faces Afghanistan in their next CWC match, the focus will undoubtedly be on improving their performance and securing a much-needed win. The team's challenges are not limited to dietary choices but extend to the complex dynamics of international cricket. In the end, it's the results on the field that matter most, and Pakistan will be aiming to deliver a strong and convincing performance in their upcoming matches.
The CWC is an event that captivates cricket fans worldwide, and every match brings its share of excitement and surprises. As Pakistan looks to regain its form and momentum in the tournament, fans will be eagerly watching to see how the team responds to the challenges they face, both on and off the field.
In the world of cricket, unpredictability is the norm, and the sport's enduring appeal lies in its ability to produce moments of brilliance, unexpected twists, and, occasionally, a touch of humor, as exemplified by Imam-ul-Haq's unique explanation for the lack of sixes in Pakistan's CWC campaign.
For More Related Updates Please Visit Our Official Website
By- Sahiba Suri