Hervin Ongenda: Striker who was supposed to be first superstar of PSG's Qatar era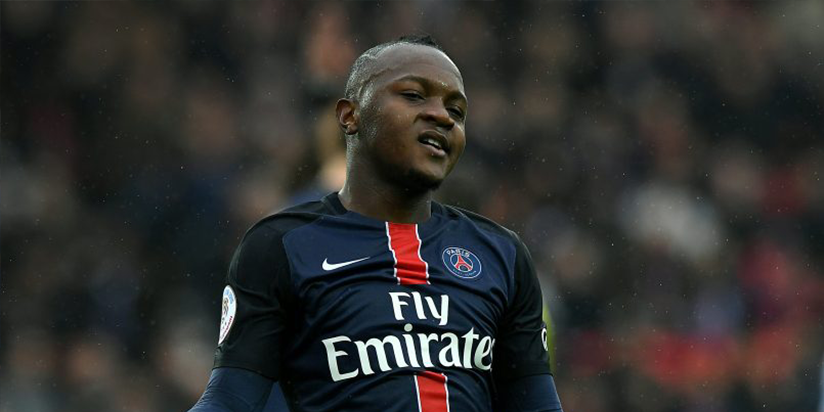 When Paris St-Germain thrashed Barcelona 4-1 at the Nou Camp last month, one fan threw his fists in the air after each of their goals. Hervin Ongenda, the first prodigy of PSG's era of Qatari ownership, had just put his little girl to bed before watching the big game.
Now 25 and playing in the Romanian top flight for FC Botosani, Ongenda was once described by French paper Le Parisien as the top talent in a generation of French players featuring Kingsley Coman, Anthony Martial and Adrien Rabiot.
In February 2010, the paper asked its readers to "remember the name well: Ongenda".
The diminutive forward had just impressed for France at youth level, scoring six goals in four games and captaining the under-16s in an international tournament.
"His qualities are out of the ordinary. He dribbles, he has speed, he is highly unpredictable. He has a strong mentality and is always in great spirit. He's a great competitor," Jean-Claude Giuntini, then France Under-16s manager, said.
Ongenda was highly impressive for PSG too, ensuring his progress in the youth teams could not be ignored inside Carlo Ancelotti's star-studded dressing room.
David Beckham, Zlatan Ibrahimovic, Ezequiel Lavezzi, Javier Pastore and Lucas Moura were just a few of the names in the PSG squad at the time.
"I knew I was good," Ongenda tells BBC Sport. "I was always decisive for the teams I played in. I scored goals, I offered assists, it was always like this. I was aware of my skill.
"I remember the day I got a call and was told I was joining the first team perfectly. The assistant coach told me I was going to be in the squad for a cup game."
Ongenda played in a 4-3 away win over fourth division Arras.
"Ancelotti was paying a lot of attention to young players," he adds. "He always wanted you to find a better solution, to learn continuously."
Beckham, who was in his final months as a player, "paid attention to everyone and was very involved – he told you whether what you were doing was good or bad".
In June 2013, Ongenda ignored interest from Manchester City, Manchester United, Chelsea, Liverpool and Arsenal to sign his first professional contract at Parc des Princes.
And he celebrated in style, scoring the equaliser in a win over Bordeaux in the French Super Cup: "I had an unbelievable feeling. Lucas had the ball, he passed it to Ibra and he put a beautiful lob over the defence for me. I went behind and scored."
But his dreams of making it at the top level did not last long.
Source: BBC