Have India ever whitewashed Australia in an ODI series?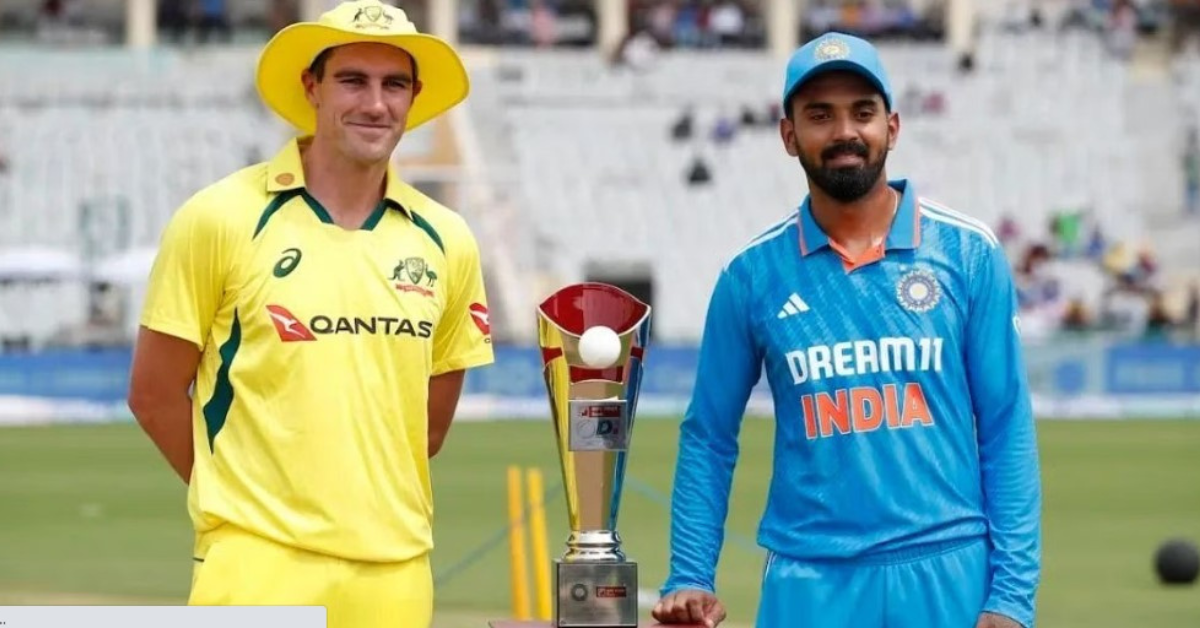 Have India ever whitewashed Australia in an ODI series?
India has never achieved a whitewash against Australia in a bilateral One Day International (ODI) cricket series. The cricketing history between these two cricketing giants has seen numerous battles, but a clean sweep has remained elusive for both teams.
The rivalry between India and Australia in ODI cricket has produced some memorable encounters, but a whitewash has never been witnessed. Over the years, these two cricketing powerhouses have faced each other in 12 bilateral ODI series, and on each occasion, one team or the other has managed to avoid a complete defeat.
One of the closest instances where India came close to achieving a whitewash was in 2010. In a three-match series, India managed to secure a 1-0 margin of victory, with two matches ending in abandonment due to rain. The lone contest that produced a result saw India emerge victorious, thanks in part to a memorable century by Virat Kohli. This series is also notable for being Shikhar Dhawan's ODI debut, though he was dismissed for a duck in his first match.
Australia, on the other hand, has also never managed to whitewash India in a bilateral ODI series. The very first bilateral ODI series between these two cricketing giants saw Australia win 3-0. However, the significance lies in the fact that two matches in the five-match series were abandoned due to various reasons, preventing it from being officially recorded as a whitewash.
Fast forward to more recent times, the two teams clashed again before the 2023 Indian Premier League (IPL). Australia managed to bounce back from a 1-0 deficit to win the series 2-1. This series showcased the competitiveness and the unpredictable nature of India-Australia ODIs.
The upcoming third ODI in Rajkot marks the final international contest for both teams before the 2023 ODI World Cup. It holds added importance as it allows the teams to fine-tune their preparations ahead of the global event. Both India and Australia are scheduled to face each other in the group stages of the World Cup on October 8, 2023, at the MA Chidambaram Stadium in Chennai.
Australia, at this juncture, is under pressure due to a five-match losing streak. Their recent series against South Africa saw them lose three consecutive matches, squandering a 2-0 lead to lose the series 3-2. In addition to this, they have also lost the first two ODIs against India in the current series, conceding the series with one game remaining. For Australia, it's a crucial dead rubber match, and they are expected to field a full-strength squad with players like Pat Cummins returning to the playing XI.
If Australia loses the third ODI, it would mark their first whitewash in the ODI format since their 0-5 rout at the hands of South Africa in 2020. The pressure is indeed on the visitors as they aim to avoid this ignominious feat and regain some momentum before the World Cup.
In conclusion, a whitewash between India and Australia in bilateral ODI series remains uncharted territory. While both teams have come close at times, neither has managed to achieve this feat in their storied history of ODI clashes. As they prepare for the upcoming ODI World Cup, the battle in Rajkot holds significant importance, with Australia striving to avoid their first whitewash in over three years, and India looking to maintain their dominance in the series.
For More Related Updates Visit Our Official Website .
By- Sahiba Suri