Hat-Tricks in Cricket World Cup History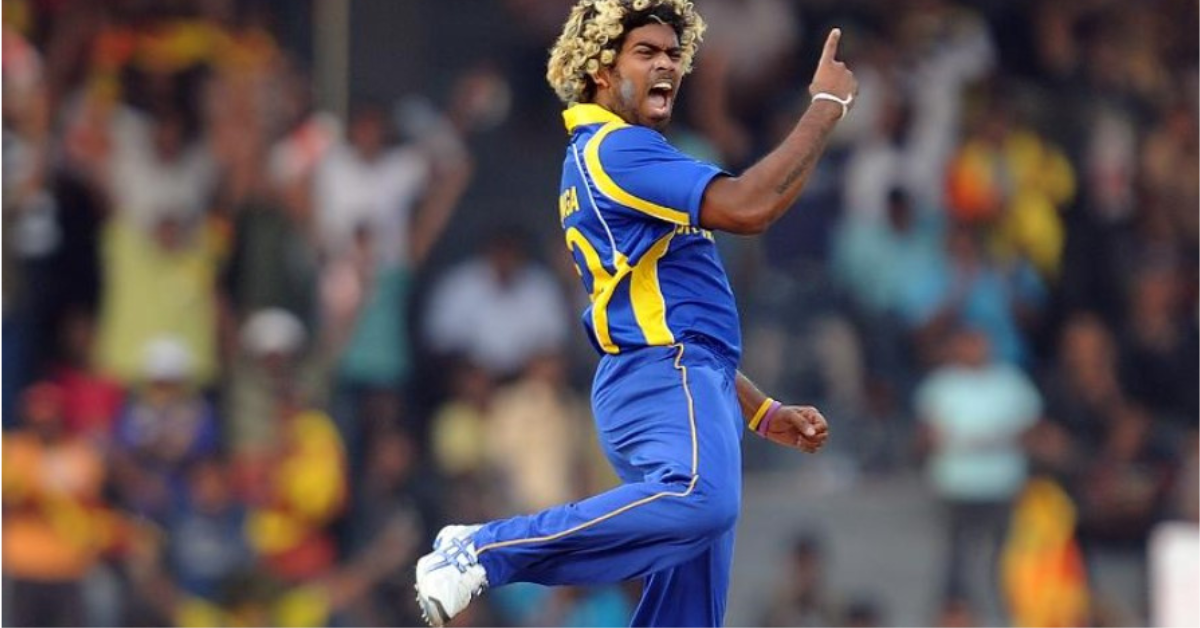 Hat-Tricks in Cricket World Cup History
Cricket World Cup Hat-Tricks: A Journey Through History
In the realm of cricketing excellence, few achievements match the thrill and rarity of the hat-trick. The ICC Cricket World Cup, the grandest stage of ODI cricket, has witnessed the emergence of only nine such magnificent hat-tricks in its storied history spanning 11 editions. Today, as we celebrate the anniversary of Chaminda Vaas' groundbreaking hat-trick, where he achieved the remarkable feat of taking three wickets with the first three balls of the game against Bangladesh in the 2003 World Cup, let's embark on a journey through these astounding moments of individual brilliance.
Chetan Sharma's Pioneering Moment (1987)
In the fourth edition of the World Cup, India's paceman, Chetan Sharma, etched his name in the annals of cricket history. During India's final group game against New Zealand in Nagpur, he accomplished what had never been done before in a Cricket World Cup – the first-ever hat-trick. Sharma's victims, Ken Rutherford, Ian Smith, and Ewen Chatfield, all found their stumps rattled, as he etched his name in cricketing legend.
Saqlain Mushtaq's Spin Magic (1999)
Fast forward 12 years to 1999 in England, and the wait for another World Cup hat-trick was rewarded. Pakistan's off-spinner Saqlain Mushtaq played the sorcerer's role, leaving Zimbabwe in tatters with his exceptional spin. With Henry Olonga, Adam Huckle, and Pommie Mbangwa falling victim to his craft, Saqlain sealed a memorable hat-trick and victory for Pakistan at The Oval.
Chaminda Vaas' Valentine's Day Masterpiece (2003)
On a special Valentine's Day in Pietermaritzburg, Chaminda Vaas exhibited no love for generosity. He crafted history by becoming the first cricketer to claim a hat-trick with the opening three balls of an ODI. Hannan Sarkar, Mohammad Ashraful, and Ehsanul Haque were the unfortunate souls who fell to Vaas' brilliance, leaving the world in awe.
Brett Lee's Fiery Speed (2003)
A mere 11 days after Vaas' exceptional feat, Australian speedster Brett Lee stepped up with a hat-trick of his own. Although not the first three balls of the game, Lee's fiery pace left Kenya in shambles as he picked up Kennedy Otieno, Brijal Patel, and David Obuya, setting a new standard for World Cup hat-tricks.
Lasith Malinga's Double Trouble (2007)
Lasith Malinga's name shines brightly in the annals of cricketing history. In 2007, he not only claimed three wickets but four in a row, almost leading Sri Lanka to a memorable victory against South Africa. Shaun Pollock, Andrew Hall, Jacques Kallis, and Makhaya Ntini all succumbed to Malinga's ruthless spell.
Kemar Roach's West Indian Marvel (2011)
In 2011, Kemar Roach became the first West Indian to achieve a World Cup hat-trick. His memorable performance against the Netherlands sealed the game in style. Roach removed Pieter Seelaar, Bernard Loots, and Berend Westdijk in a thrilling spectacle that sent the West Indian fans into jubilation.
Lasith Malinga's Encore Performance (2011)
Lasith Malinga's mastery was on full display in the 2011 World Cup. Just a day after Kemar Roach's heroics, Malinga recorded his second World Cup hat-trick. His victims, Tanmay Mishra, Peter Ongondo, and Shem Ngoche, bore the brunt of Malinga's exceptional skills, securing his place in cricketing history.
Steven Finn's English Elegance (2015)
2015 saw an Englishman, Steven Finn, etch his name in the World Cup hat-trick hall of fame. Finn's final-over heroics against Australia saw him dismiss Brad Haddin, Glenn Maxwell, and Mitchell Johnson in quick succession, sending English fans into raptures.
JP Duminy's Crucial Quarter-Final Triumph (2015)
The most recent World Cup hat-trick came in the quarter-final of the 2015 edition, when South Africa's JP Duminy took center stage. Angelo Matthews, Nuwan Kulasekara, and Tharindu Kaushal were his victims, as he spun Sri Lanka out in a pivotal match.
These remarkable moments of individual brilliance serve as a testament to the extraordinary skills and tenacity of these cricketers. As cricket fans, we cherish these instances, and they continue to inspire generations of aspiring cricketers worldwide. The ICC Cricket World Cup remains a stage where legends are born and hat-tricks immortalized.
For More Related News Please Visit Our Official Website
By- Sahiba Suri