F1 reverts to on-the-hour start times for 2021, while Friday Practice time cut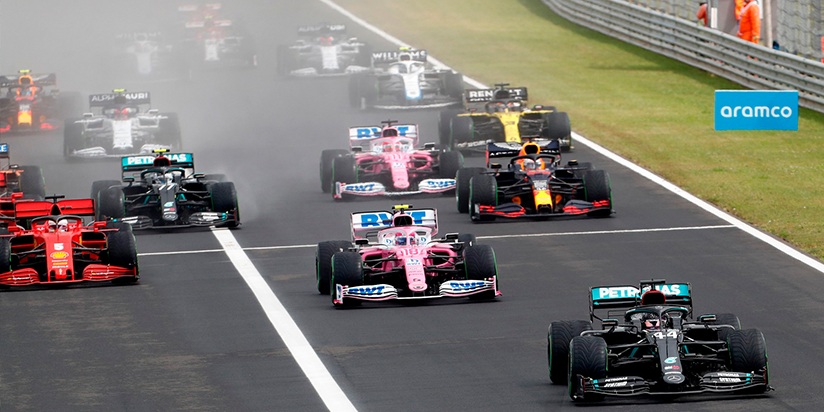 Changes to the F1 schedule confirmed for the 2021 season with races to again start at the top of the hour and Friday's two practice sessions reduced from 90 to 60 minutes apiece; first race in Bahrain on March 28 will start at 4pm in UK
Formula 1 races will revert to starting at the top of the hour in the 2021 season, the sport has formally confirmed, while Friday practice track time has been cut by an hour.
Grands Prix had started 10 minutes past the hour since 2018 but that change has now been reversed for the new season.
Meanwhile, Friday's two practice sessions will now each run to an hour in length instead of the traditional 90 minutes.
F1 is planning for a 23-round season but the third event, which was originally meant to be China, remains unconfirmed. Portugal's Portimao circuit is considered the front-runner after making its debut on the much-changed 2020 schedule last autumn.
Bahrain opens the 2021 campaign on March 28, with their event to run in the evening under floodlights as usual. The season-opener will start at 4pm UK time.
Less practice time, but more condensed action?
F1 had held two 90-minute practice sessions on a Friday since 2007 but there have been consistent calls in recent years to reduce running time ahead of qualifying, to both ensure busier sessions when cars are on track and increase chances of unpredictability later in the weekend.
With limited tyre allocations and penalty-free engine parts, teams chose not to use significant amounts of Friday's 180 minutes of track time with their cars.