Explore Our 2023/24 Third Kit Up Close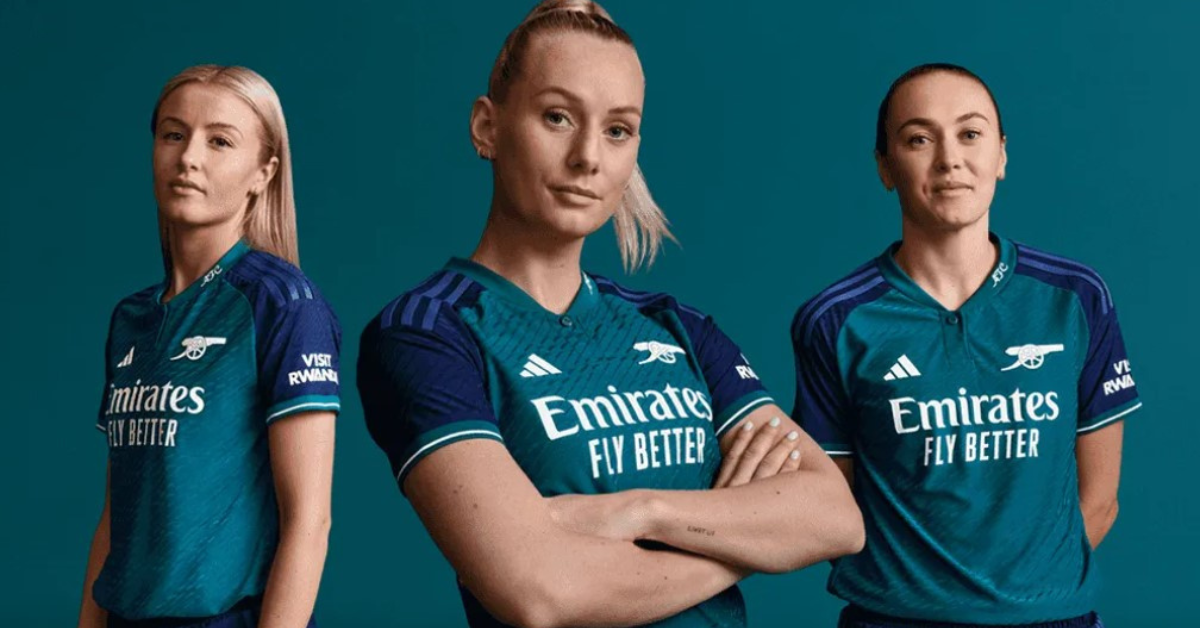 Witness Leah Williamson, Stina Blackstenius, and Katie McCabe grace our new third kit
In the wake of unveiling our 2023/24 third kit, dive into the intricate design elements and catch a glimpse of our players showcasing it in our captivating gallery.
Drawing inspiration from our iconic 1982/83 away ensemble, the fresh design features a mineral green foundation paired with collegiate navy shoulders, all adorned with an off-white stylized crest and sponsor logos. This transformation of a cherished classic captures the essence of a bygone era while seamlessly adapting it to the modern day.
This commemoration of a distinctive kit brings forth a collection that is both stylish and practical, catering not only to the fervent supporters in the stadium and at home, but also to the athletes on the pitch. And as evidenced below, our players exude a remarkable aura as they don the new design, certain to leave a lasting impression!
By- Sahiba Suri