European Super League shelved as more clubs withdraw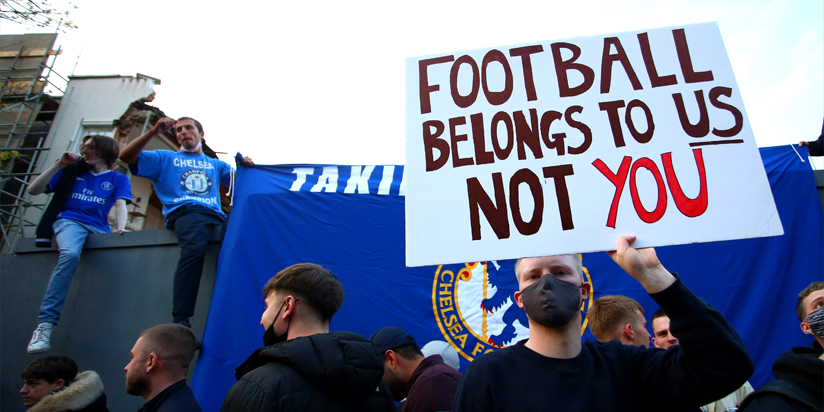 MANCHESTER, England: The European Super League collapsed on Wednesday (Apr 21) as eight of the 12 founding members from England, Italy and Spain abandoned the breakaway project under massive pressure from fans, politicians, soccer officials and even the British royals.
Founder and Juventus chairman Andrea Agnelli told Reuters he was reluctantly calling time on the new league after six English clubs withdrew on Tuesday, with Inter Milan and Atletico Madrid following suit and AC Milan indicating they would too.
"The voices and the concerns of fans around the world have clearly been expressed about the Super League, and AC Milan must be sensitive to the voice of those who love this wonderful sport," the Italian club said in a statement.
Agnelli said he still believed in the merits of the Super League despite the overwhelming criticism and had no regrets about how the breakaway had been conducted.
"I remain convinced of the beauty of that project," Agnelli told Reuters, adding that it would have been the best competition in the world.
Juventus itself stopped short of saying the league was dead but said it recognised there were limited chances of the project being completed in the form originally conceived.
The Italian club said in a statement that it was aware certain clubs intended to leave but they had yet to complete the necessary procedures under the Super League agreement.
Agnelli quit on Sunday as chairman of the European Club Association, which represents over 200 clubs. The ECA said Paris St Germain president Nasser Al-Khelaifi would replace him, adding that recent events were a reminder that "owners are merely custodians of their clubs".
Source: Reuters