Doha Falcons Finish 3rd in Global Champions League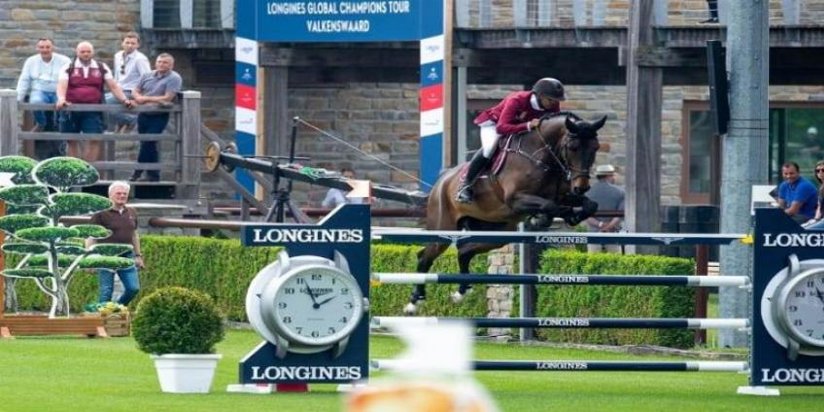 Doha Falcons came third on Monday in the Valkenswaard of the Longines Global Champions Tour for horse jumping obstacles.
The Qatari team was one of 16 from all over the world that took part in the event. They completed the race in 147.84 seconds with no errors in two rounds.
The competition saw the return of Bassem Hassan, which helped the Qatari team's performance since he is one of the distinguished athletes in this category.

Equnews.com reported that Monaco Aces Jos Verlooy and Laura Kraut powered to victory after overnight leaders Paris Panthers failed to achieve the double clear they needed. Valkenswaard United finished in second spot catapulting them into the ranking lead after a top-level team competition full of jeopardy as the temperature hots up in GCL series.

Inside the Games reported that Belgian Jos Verlooy clocked 70.69secs and 74.18 on board Varoune and Jacobien Dwerse Hagen respectively, while American Laura Kraut, riding Confu, registered 69.06 to help Aces secure a winning combined time of 1min 39.75sec. Valkenswaard United finished second with 1:41.12 after strong rides from Australian Edwina Tops-Alexander, on board Identity Viseroel, and Italian Alberto Zorzi, mounting Cinsey. (QNA)