Cristiano Ronaldo commits 'unforgivable error' as Juventus is stunned by 10-man Porto in Champions League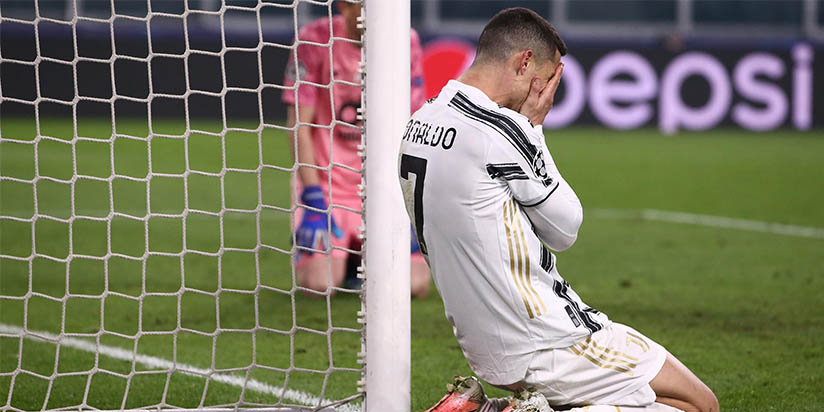 Cristiano Ronaldo's "unforgivable error" in extra-time against 10-man Porto in the Champions League proved decisive as Juventus was dumped out by the Portuguese side.
With the sides all-square in the 115th minute and with penalties just minutes away, Porto was awarded a free-kick 35 yards away from the Juve goal.
In a last-ditch attempt to send the Portuguese side through, Sergio Oliveira hit a speculative low shot which traveled through the legs of Ronaldo — who had turned his back on the ball — and squirmed past the diving Wojciech Szczęsny in goal.
That gave Porto a 4-3 lead on aggregate and although Adrien Rabiot scored for Juve, it wasn't enough for the Italian giants as Porto, who had to play for over an hour of the game, went through to the Champions League quarterfinals on away goals.
After the game, former Juve and Italy manager Fabio Capello criticized Ronaldo's part in the decisive goal, calling the turning of his back "unforgivable."
"There are single mistakes and (mistakes due to) loss of concentration on all the goals conceded," Capello said while working as a Sky Sport Italia pundit.
"Before the ball is kicked, Ronaldo has already turned: it is very serious. If you're part of the wall, you know that you can be on the receiving end of a powerful shot, it is an unforgivable mistake that is unjustifiable. In Porto there were 70 minutes not played and 20 played by Juve.
"Tonight, it conceded goals and the game was immediately uphill. Apart from Chiesa, who made the difference? All the others seemed a bit jaded, the players of Porto had much more rhythm."
Source: CNN