Tess Flintoff Embraces Unexpected Call-Up to Australia's Squad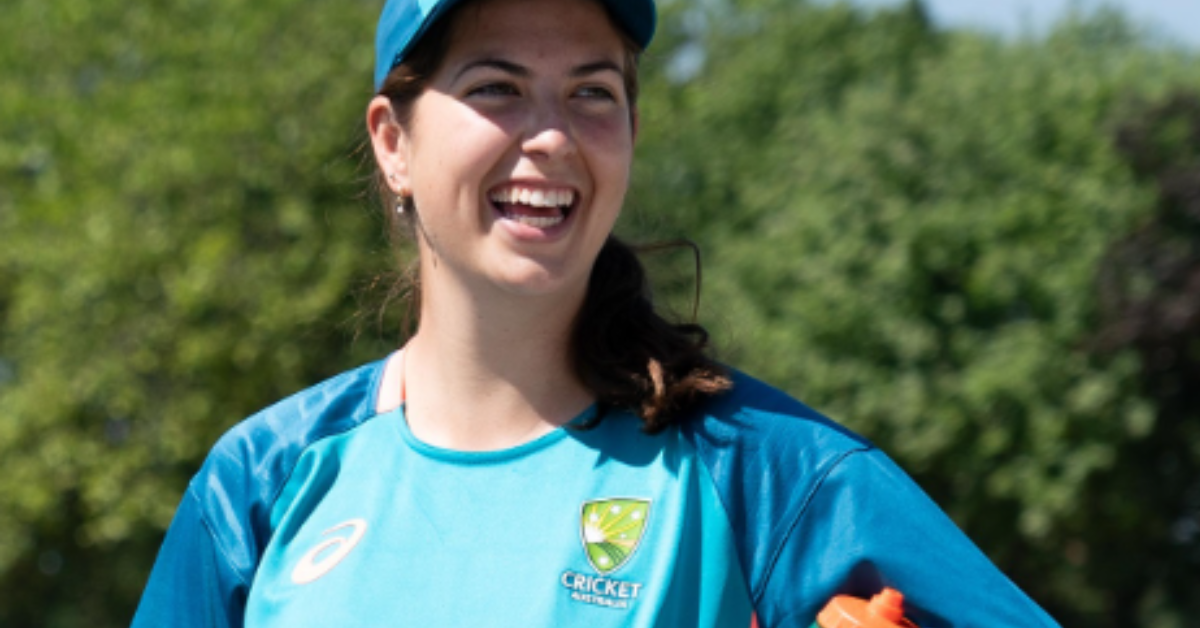 One week, Tess Flintoff was savoring the European sunshine, enjoying a well-deserved break before returning to Victoria for preseason training. Little did she know that her plans would take an exciting turn as she received an unexpected call-up to join Australia's squad for the first time. The opportunity arose when she was asked to provide injury cover for fellow allrounder Heather Graham, and without hesitation, Tess jumped on a flight to Dublin.
Reflecting on the fortunate timing, the 20-year-old had decided to extend her stay in the northern hemisphere after Australia A's series against England A concluded. Little did she anticipate the thrilling opportunity that awaited her. Speaking to cricket.com.au, Tess expressed her excitement, saying, "I was just watching the girls (in the final Ashes ODI) and during the rain delay, the team manager sent me a message asking 'what are your movements over the next couple of days' and mentioned about coming to Dublin – of coess had recently returned from a two-week trip to Europe and was in England at the time of the call-up. Originally planning to spend a few more weeks in England, she eagerly embraced the chance to join the Australian squad in Dublin. The warm welcome she received from the team further fueled her enthusiasm for the experience.
This wasn't the first time Tess had been around the senior Australian squad. She had joined them for a red-ball warm-up game against England A in Leicester back in June. Despite suffering a slight niggle, Tess remained with the team throughout the subsequent Test match in Nottingham. As she ran drinks and observed the action from the sidelines, she seized the opportunity to engage with fellow pace bowler Megan Schutt, learning about the art of inswing.
Recalling her time in England with Australia A, Tess spoke about the invaluable experience, "The Australia A tour was the first time I've been over to England full stop, so even just coming over here (for that) was an unbelievable experience and to be in and around the
urse I jumped at the opportunity, it's super exciting."she said. "Even just the coincidental conversations you have, you learn so much. Schutter was great, I picked her brain for a little bit of a Test about her bowling. I'll continue to do the same while we're here in Ireland and just try and learn as much as I can about the girls and their prep and how they go about it, and take as much as I can with me back home before we kick off our season."
Tess Flintoff's talent shone brightly during Weber WBBL|08, where she delivered a remarkable 16-ball half-century for the Melbourne Stars. Unfortunately, her campaign was cut short due to a shoulder injury sustained while diving in the field. Undeterred, she returned to play the remainder of the domestic 50-over season and even secured a contract to participate in a series of Pakistan Super League women's exhibition matches after beingoverlooked in the Women's Premier League draft.
The experience of being around the Australian squad has left Tess more determined than ever to achieve higher honours in her cricket career. As the 2023-24 domestic season approaches, she is eager to make an impact for her team. Reflecting on her journey, Tess shared, "I've had a lot of learnings over the last few seasons and I've had plenty of opportunity, especially last year in the Big Bash and WNCL, so I've been very fortunate with that. Over the next few years, I'll just keep trying to take those opportunities … see where it takes me. I'm not thinking too far ahead, just taking whatever's next, but it's been really cool to be around the Australian group and see where you want to get to, and just hope that you have a good season and who knows what can happen – but I'm staying pretty grounded for the moment."
As Tess Flintoff embraces this unexpected call-up to the Australian squad, cricket enthusiasts can't help but be excited about the promising talent she brings to the team. Her determination and passion for the sport are sure to propel her towards greater achievements in the seasons to come.