Rahul Dravid: No Changes to 2023 World Cup Squad Yet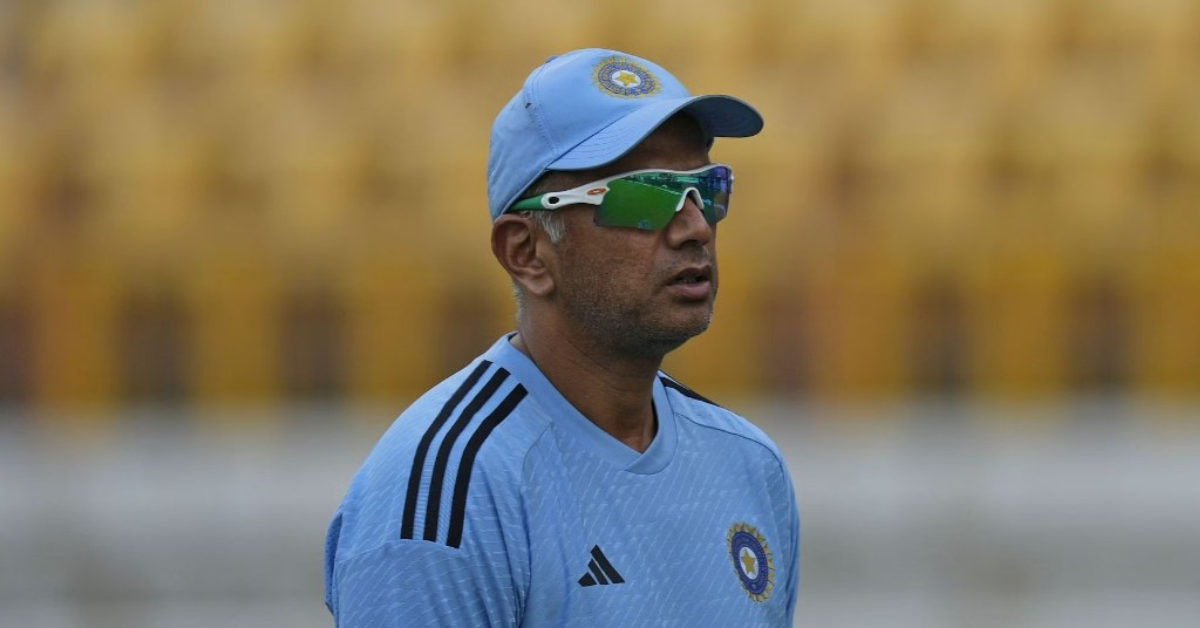 Rahul Dravid: No Changes to 2023 World Cup Squad Yet
Team India's head coach, Rahul Dravid, has provided an update on the 2023 ODI World Cup squad, stating that there are currently no changes to the 15-member roster. Dravid emphasized that any modifications to the squad, if necessary, will be communicated through official channels.
The Indian cricket team has been facing concerns regarding the fitness of all-rounder Axar Patel. Axar sustained a left quadriceps strain during a match against Bangladesh in the Asia Cup Super 4 and consequently missed both the tournament's final and the subsequent three-match ODI series against Australia.
In the absence of Axar Patel, the Indian team made a strategic move by recalling veteran off-spinner Ravichandran Ashwin to the ODI squad for the series against Australia. Ashwin featured in the first two matches of the series.
During a post-match conference following India's 66-run loss in the third ODI held in Rajkot, coach Rahul Dravid was asked about the possibility of changes to India's World Cup squad, taking into account the September 28 deadline.
Dravid responded, "We'll have to wait for an official confirmation on a decision on that. The National Cricket Academy (NCA) is in communication with the selectors, and they are also in touch with Ajit Agarkar. I wouldn't want to make any comments on that. If there are any changes, then you guys will hear about it officially. As of now, there are no changes."
As the World Cup draws nearer, the situation surrounding Axar Patel's injury remains uncertain. Fans and cricket enthusiasts will be eagerly awaiting any official updates regarding the squad's composition. Coach Rahul Dravid's statement underscores the importance of official announcements in providing clarity to the cricketing community.
With the World Cup being a prestigious event in the cricketing calendar, the Indian team, under the guidance of Rahul Dravid, will be striving to field its best possible squad, ensuring that they are well-prepared for the tournament. Until any official communication is made regarding potential changes to the squad, the existing 15-member roster will remain unchanged, according to Dravid.
Cricket fans and analysts will continue to monitor the situation closely, eagerly awaiting any developments regarding the final composition of Team India for the 2023 ODI World Cup.
For More Related Updates Visit Our Official Website
By- Sahiba Suri