ODI World Cup 2023: Australia vs. South Africa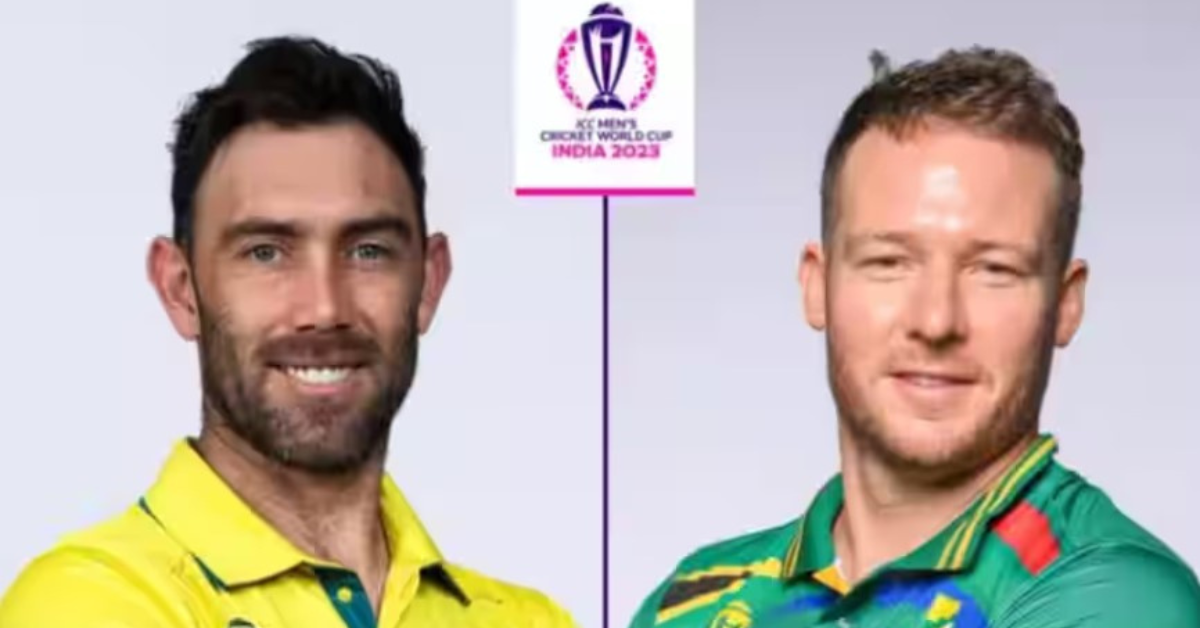 ODI World Cup 2023: Australia vs. South Africa
Australia and South Africa Prepare for Clash of 'Big Egos' in ODI World Cup 2023
As the ODI World Cup 2023 unfolds, cricket enthusiasts worldwide eagerly anticipate the highly anticipated clash between two cricketing giants, Australia and South Africa. South African batsman Quinton de Kock, who has been in scintillating form and is set to retire from international cricket after this tournament, predicted that this high-profile showdown would be a battle of "big egos."
South Africa has enjoyed the upper hand in recent years, winning 15 of their 20 meetings with Australia in One-Day Internationals since 2016. This historical rivalry adds an extra layer of intrigue to the upcoming clash.
"The Australians and us have always had a great history, a good competitive background," said De Kock, reflecting on the rich cricketing history between the two nations. "Both teams are going to come out fighting tomorrow, and whoever makes the right choices under pressure will be the stronger team at the end of the day."
He continued, "Both teams are strong teams, both got big egos, both want to win, want to beat each other." This sets the stage for a thrilling contest, as both teams vie for supremacy on the cricketing battlefield.
South Africa's strong start in the 2023 World Cup is sure to boost their confidence. They set a tournament record by amassing 428 runs in a dominant 102-run victory over Sri Lanka in New Delhi. Quinton de Kock's century, his 18th in ODIs but his first in a World Cup, was a standout performance. Aiden Markram and Rassie van der Dussen also notched centuries, reinforcing South Africa's formidable batting lineup.
De Kock expressed his satisfaction, saying, "I think I've been wanting a 100 for a while. Just for my personal self, it's been a while." His last century came against India in Cape Town in January 2022. Achieving this milestone in a World Cup match is a significant confidence booster for the team.
Quinton de Kock's retirement plans include making himself available for T20 internationals, provided there are no clashes with more lucrative franchise opportunities. With nearly 12,000 international runs and 25 centuries across formats, De Kock leaves behind an impressive legacy. His commitment to the game remains evident, even as he takes a step back from the ODI format.
De Kock emphasized that the ODI format still holds immense appeal for aspiring cricketers. He encouraged young talents to pursue it and continue its legacy. However, for him, the time has come to explore new opportunities.
For South Africa, securing an elusive World Cup title remains a top priority. The team has reached the semi-finals on four occasions but hasn't clinched the championship. De Kock's leadership and contributions will play a crucial role in their pursuit of this coveted title.
South Africa's recent victory over Australia, where they overcame a 2-0 deficit to win the series 3-2 on home soil, showcases their potential. De Kock believes that consistency will be the key to success in tight games, especially in World Cup scenarios, where every decision and performance counts.
As Quinton de Kock steps onto the field in the forthcoming showdown against Australia, he'll find himself in familiar surroundings, as his Lucknow IPL team is based at the Ekana Stadium. This home advantage could prove beneficial as South Africa seeks to assert their dominance on the world stage.
The clash between Australia and South Africa promises to be a thrilling encounter, with reputations, legacies, and cricketing pride on the line. Cricket fans eagerly await a battle of 'big egos' that is sure to be etched into cricketing history.
For More Related News Please Visit Our Official Website
By- Sahiba Suri