Maxwell's Blitz Drives Australia's Record Victory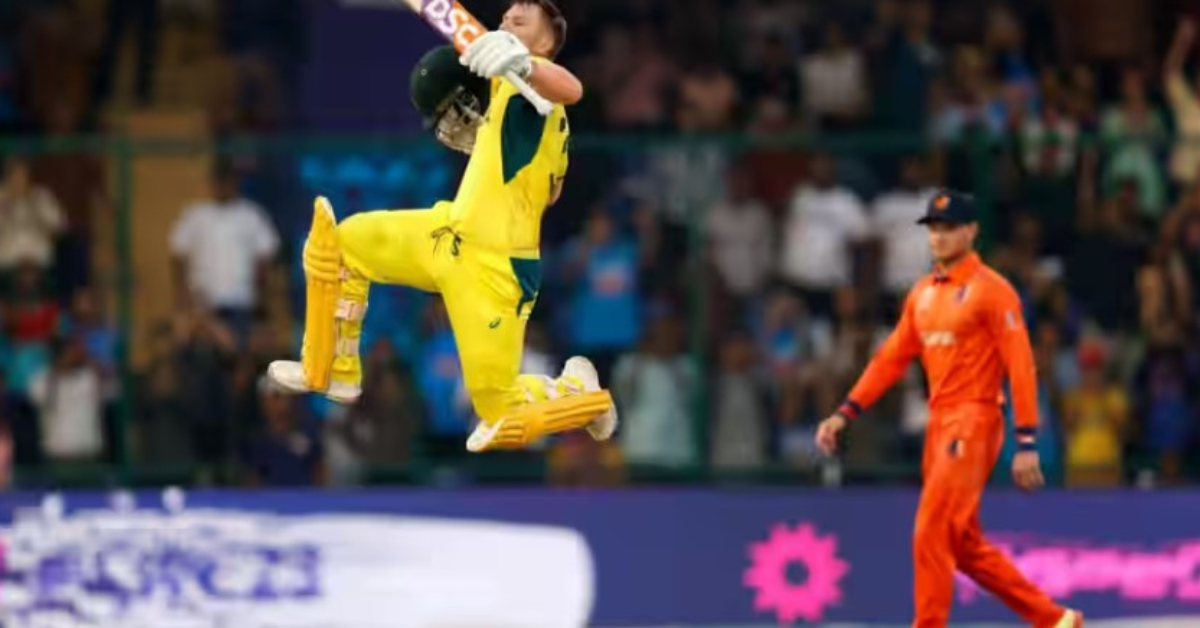 The Arun Jaitley Stadium in Delhi witnessed a day of record-breaking performances as Australia delivered a crushing victory over the Netherlands in the ODI World Cup 2023. The magnitude of this win made history, marking it as the biggest victory in ODI World Cup history with a massive margin of 309 runs. This comprehensive victory puts Australia in a strong position in the tournament, having secured three wins from five matches, setting them on a path to the semifinals.
The record-breaking day started with Australia's strong batting display. With two consecutive wins leading up to this game, Australia was in full form and determined to make an impact. David Warner and Steven Smith laid a solid foundation for the team, with Warner scoring an impressive 104 runs. However, the highlight of the innings was Glenn Maxwell's extraordinary performance.
Maxwell delivered a record-breaking century that left the cricketing world in awe. He achieved a century in just 40 balls, setting a new record for the fastest hundred in the ODI World Cup. His incredible knock included eight sixes and nine fours, striking at a remarkable strike rate of 240. This performance not only established Maxwell's as a dominant force but also positioned him as a record-holder for the fastest Australian century in the ODI format. Furthermore, he ranks fourth in the list of the fastest ODI World Cup centuries, having previously scored a 52-ball century in the 2015 World Cup.
Australia's total reached a formidable 399 runs, thanks to Maxwell's blistering century and the support provided by Marnus Labuschagne, who contributed 62 runs. With such a commanding total on the board, Australia looked poised to secure a significant victory.
The Netherlands, tasked with chasing a target of 400, struggled against Australia's formidable bowling attack. The Australian bowlers, led by Adam Zampa, relentlessly attacked the Netherlands' batting lineup. Zampa claimed four crucial wickets, and every other bowler in the team made significant contributions. Mitchell Starc, captain Pat Cummins, and other bowlers all played their part in dismantling the Netherlands' batting.
In the end, the Netherlands could only manage to score a mere 90 runs in response to Australia's colossal total. The comprehensive win marked a momentous occasion in ODI World Cup history and solidified Australia's position as a formidable contender in the tournament.
With this win, Australia maintains a strong position in the tournament, having secured three victories in their first five matches. Their upcoming fixtures include an eagerly anticipated clash with arch-rivals New Zealand, followed by matches against England, Afghanistan, and Bangladesh. A place in the semifinals is well within their reach, and their performance in this match has sent a clear message to their competitors.
On the other hand, the Netherlands will look to regroup and recover as they prepare to face Bangladesh in their next match, which will take place at Kolkata's iconic Eden Gardens. While this match was undoubtedly challenging for them, the Netherlands remains determined to make a mark in the tournament and learn from their experiences.
Overall, the day's events showcased the power of remarkable performances in cricket and set the stage for an exciting continuation of the ODI World Cup 2023, where records continue to be shattered, and the world witnesses cricketing history in the making.
For More Related Updates Please Visit Our Official Website
By- Sahiba Suri