Buckingham Shines in New Redbacks Coaching Setup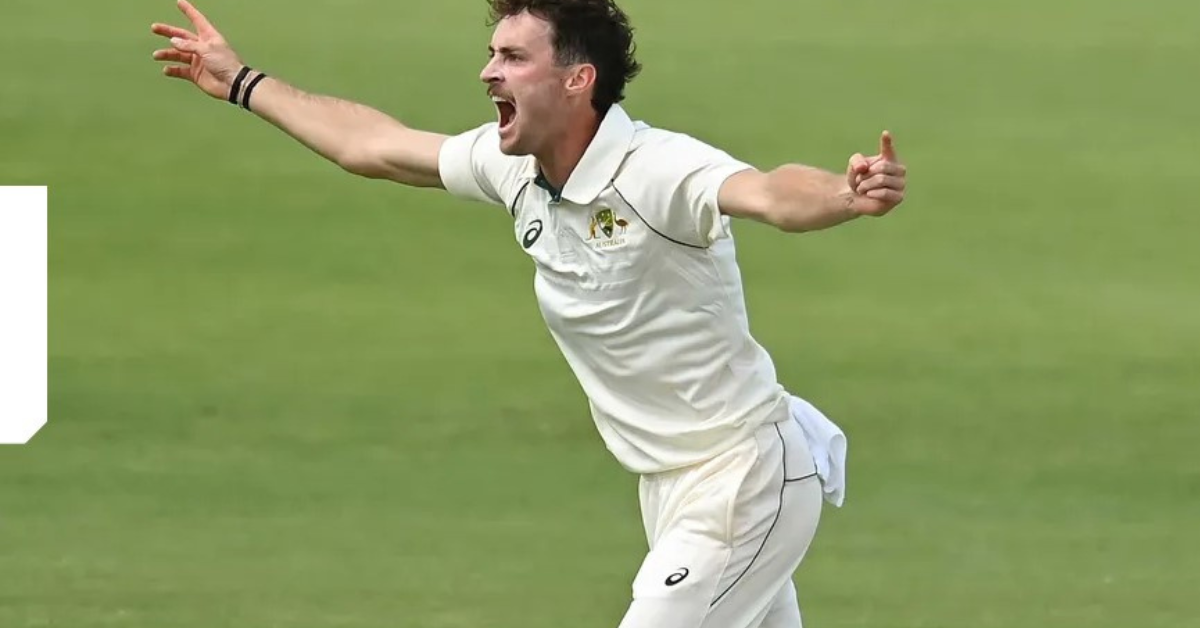 In the backdrop of his South Australian pace counterpart, Spencer Johnson, grabbing the limelight, Jordan Buckingham has made an impressive start to the new season for Australia A at Allan Border Field in Brisbane.
Being part of a four-man pace attack, the 23-year-old right-arm fast bowler displayed precise accuracy and adept seam movement in favorable conditions. His figures of 3-29 from 11 overs played a pivotal role in a sudden mid-innings collapse of New Zealand A, who lost 5 wickets for just 16 runs.
Buckingham expressed his satisfaction with the performance, stating, "The wicket was quite conducive to fast bowling, and winning the toss was crucial. It's really nice to reap the rewards, especially from that initial spell. However, I believe all of us bowled exceptionally well."
As he bowled from the Eddie Gilbert End, following Joel Paris' new ball spell, Buckingham broke New Zealand's significant partnership by getting through Sean Solia's defense with a fuller delivery. Subsequently, he dismissed Muhammad Abbas with an edged delivery and then trapped Josh Clarkson lbw. During this spell, he conceded merely a single run.
This achievement was a result of his disciplined approach, conceding only six runs from his initial 5.5 overs. This approach, focusing on sustained pressure leading to wickets, is a philosophy instilled in him by his state coach, Jason Gillespie, to whom he has been occasionally compared in terms of both looks and style.
Buckingham acknowledged the collaborative effort of the bowling unit, stating, "Our main focus was to bowl in partnerships, and that's exactly what we did today. We maintained pressure from both ends."
Embracing the forthcoming season, the Redbacks will welcome Ryan Harris, an alumnus of the team, who will work alongside Gillespie as the pace bowling coach. Buckingham is enthusiastic about learning from this coaching duo, which he believes will contribute significantly to his growth as a young fast bowler.
With just 11 first-class matches under his belt, the tall right-armer has showcased potential despite facing challenges during his time with Northamptonshire in the English summer. Having represented Australia A twice and featured in a Cricket Australia XI against South Africa last summer, he remains confident about his trajectory in the cricketing world.
Reflecting on his early experiences, Buckingham commented, "It's still early days. While I trust my abilities, getting these opportunities in the early stages of my career is a true blessing. Being exposed to quality opposition and high-level cricket at a young age will undoubtedly benefit my future."
Having previously excelled against New Zealand, where he claimed impressive figures of 6-58, and with the ongoing momentum, Buckingham's journey is marked by promise. Although overshadowed by the buzz around Johnson's rapid left-arm pace, Buckingham acknowledges his teammate's success and is eager to see him don the Australian colors.
In the evolving coaching setup and with his growing experience, Buckingham is poised for an exciting journey ahead.
For more related updates, visit our official website!
By- Sahiba Suri