Breezy Battles: Wankhede's Cricket Challenge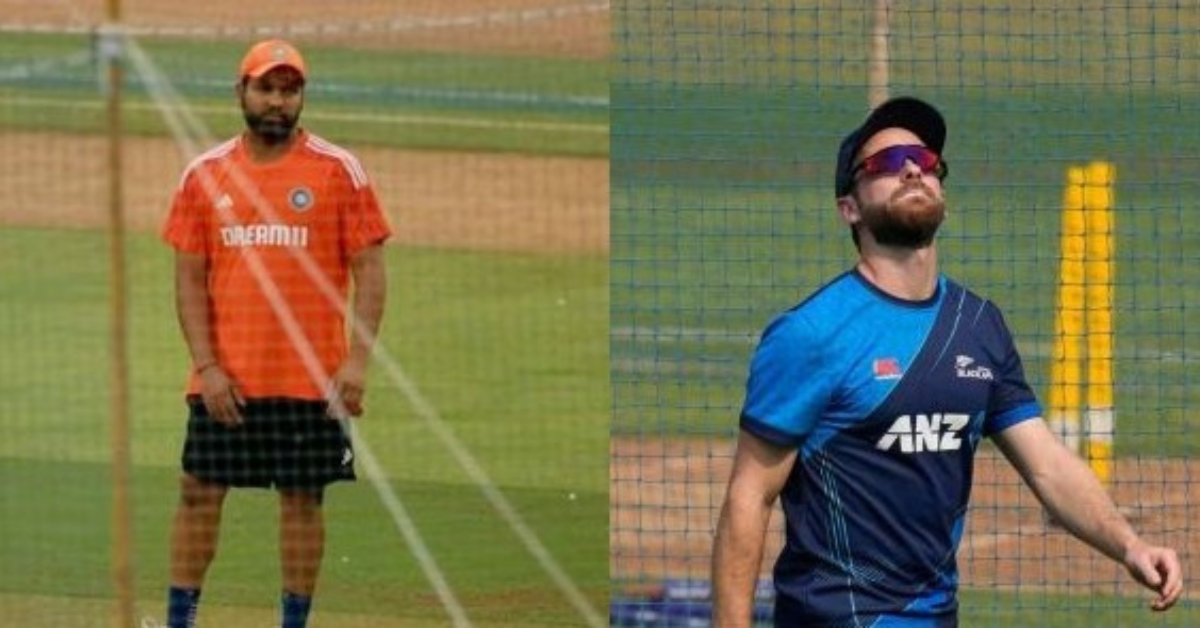 Breezy Battles: Wankhede's Cricket Challenge In the upcoming semifinal clash between India and New Zealand at Wankhede Stadium, Mumbai, an unexpected adversary awaits the team batting second—the evening sea breeze. This unseen factor, well-known to locals, has disrupted scores during the first Powerplay, posing challenges for batsmen between 6:30 pm and 7:30 pm.
The otherwise docile Wankhede pitch transforms under the lights, making the shiny white ball move more unpredictably. Evidence from this World Cup reveals scores of 67/4, 35/3, 14/6, and 52/4 for teams batting second at the end of the first Powerplay. With the exception of Australia, rescued by Glenn Maxwell's heroic 201 not out against Afghanistan, teams struggled to recover from early collapses.
Veteran voices at Wankhede emphasize the need for "respect" for the unique challenge posed by the stadium, famously known as the site of India's historic 2011 World Cup final victory.
Former Wankhede curator Nadeem Memon suggests caution for batsmen in the first 10 overs of the second innings, particularly under the evening breeze. According to Memon, there's a Mumbai saying: "if you are batting in Mumbai, that too in the evening, then wait for the first 10 overs. That's when the evening breeze is passing by. Respect that. It can cost a batsman his wicket."
Bowling in these conditions presents an exciting prospect for players like Bumrah, Shami, Boult, and Ferguson. Batsmen, on the other hand, must curb their attacking instincts, as attempting to clear short boundaries casually can result in falling victim to sharp, unpredictable swing.
Past matches indicate that bowlers who pitch the ball full or at a good length make it challenging for batsmen to navigate the swing. The first Powerplay of the second innings has seen half of the wickets fall at Wankhede due to this strategy.
Wankhede's history reveals the impact of natural elements on the game. Previously, the high tide during the Marine Drive high tide in the afternoon caused the ball to behave unexpectedly. After the 2011 World Cup renovation, the sea breeze became an additional factor.
Wankhede's design, located next to the Arabian Sea, allows the sea breeze to blow in, providing an extra weapon to pacers. The red soil pitch, conducive to grip, further supports swing generation for seamers.
On the eve of the match, discussions focus not only on the players but also on the conditions. The pitch, often a topic of obsession, takes a back seat as anticipation builds around how teams will navigate the challenges presented by Wankhede's unique atmospheric conditions.
In conclusion, as India and New Zealand prepare to battle in the semifinal, the sea breeze at Wankhede emerges as a critical factor that could swing the momentum and demand strategic adjustments, particularly for the team batting second during the crucial Powerplay.
For More Related Updates Please Visit Our Official Website
By- Sahiba Suri