Ashes 2023: Australians Seal Edge-of-the-seat Thriller to surge ahead in Series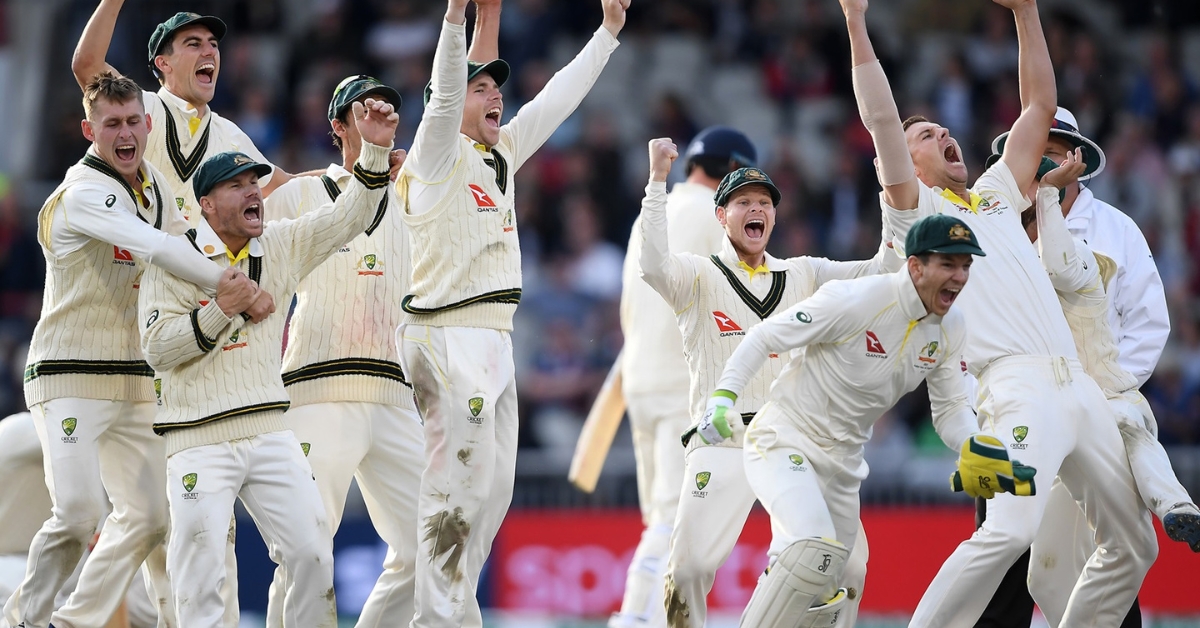 Cummins and Lyon unlikely batting heroes as visitors take first Ashes Test by two wickets in Birmingham dusk
The ball was veering onto his body. Pat Cummins shuffled across and paused and opened the face of his bat to guide it to square third man. The ball was trickling to the fence, the outfield made heavy by the rain. Zak Crawley was galloping from his fielding station to stop the ball. But in the middle, Cummins and Nathan Lyon were running for their lives, one eye on the ball, one ear on their partner's call, the mind but a scrambled blur of thoughts.
Their lungs burst when a misfield allowed the ball to cross the boundary rope, wrapping up a two-wicket win in the crimson twilight of Edgbaston, to conclude a match of epic stature, one that was subject to wicked twists and turns, till the match could no longer twist and turn. Cummins, who scored the most precious 44 runs of his career and stitched a match-winning 55-run stand with Lyon, threw his helmet into the distance; Lyon climbed on his captain. Cummins ran in circles, flexed his biceps and smiled as broad as he could. In the glassed dressing room, their teammates went berserk, before they ran onto the field, past scattered and devastated England counterparts. Some stopped and commiserated, but when the euphoria and devastation sank in, they would reflect on a truly ageless classic.
But how did it get this far! When Joe Root clung onto a return catch from Alex Carey — he had spilled a couple earlier —the match seemed to drift beyond Australia's grasp. A few overs ago, Ben Stokes had consumed Usman Khawaja to lift England's hopes of a straightforward victory.
Source:- The Indian Express