Ashes rivals, England and Australia, shared the honors in a thrilling and absorbing five-Test battle that came down to the final session at The Oval.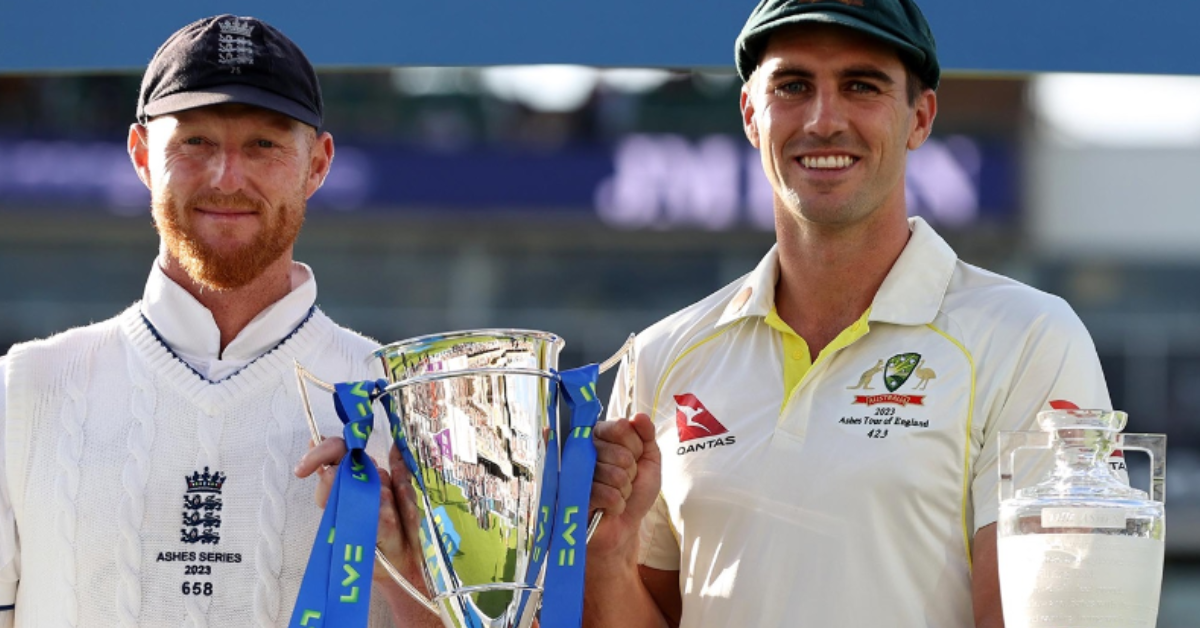 While Australia captain Pat Cummins accepted the two trophies for their tour victories, he admitted feeling slightly disappointed with the overall outcome. On the other hand, England captain Ben Stokes, despite not reclaiming the urn, felt the campaign was everything he could have asked for.
The series was closely contested, and the 2-2 scoreline showcased the competitive nature of the matches. The Tests produced results with remarkable symmetry – Australia won two by narrow margins, and England won two by similarly close margins.
Analyzing the statistics, both teams scored a similar number of runs, but England scored at a faster rate, while Australia took wickets more economically. However, neither team was able to capitalize on their opportunities consistently, resulting in a drawn series.
England missed chances to win at Edgbaston and Lord's, while Australia stumbled in crucial moments at Leeds and struggled in the final fixture at The Oval. The only time Australia seemed outplayed was during England's dominating innings in the rain-affected Test at Old Trafford.
In the end, the Ashes series in the UK ended in a draw once again, leaving both teams with mixed feelings about their performances and results.