Commercial Bank CHI Al SHAQAB Presented by Longines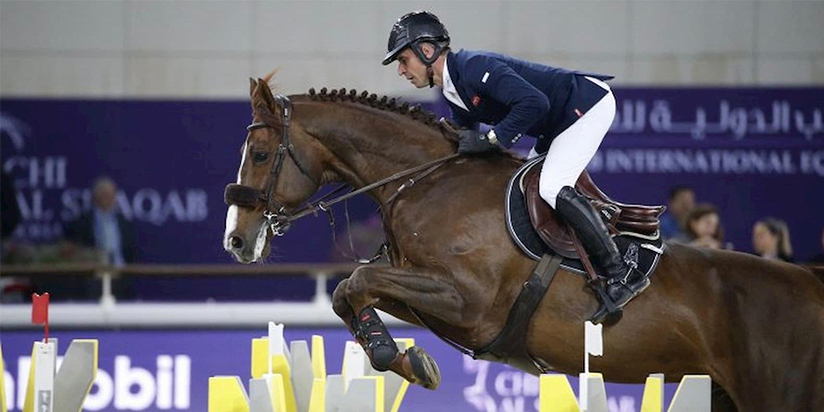 The 8th edition of Commercial Bank CHI AL SHAQAB Presented by Longines will be held at the Longines Arena at Al Shaqab, from 25-27 Feb, 2021. The world-class equestrian event will again welcome top-ranking local and international riders to compete in the Olympic disciplines of Showjumping, Dressage, and Para Dressage.
CHI (Concours Hippique International – International Equestrian Competition) is the official title awarded by the Fédération Equestre Internationale (FEI) to international equestrian competitions with three or more equestrian disciplines. The three magic letters make all the difference in the prestigious equestrian world. Organizers yearn to be awarded this title, while riders covet winning at a show of this stature.
Created in 2013, CHI AL SHAQAB is one of only five CHI competitions worldwide and the first and only equestrian event of its kind in the Middle East and Asia region.Besides ensuring an action-packed competition, CHI AL SHAQAB as an event also offers a Festival Area, providing an array of fun and entertainment activities for adults and children alike.As a member of Qatar Foundation (QF) , Al Shaqab has ensured that CHI AL SHAQAB aligns with QF's strategic objectives, namely: preserve & promote Arabic language and national culture; foster social engagement; help promote Qatar internationally; and drive commercialization and entrepreneurship Ultimately, by hosting and organizing an event of such caliber, Al Shaqab supports Qatar National Vision 2030, which aims to promote Qatar as a premier international sports destination, while paying tribute to the country's rich equestrian heritage.In view of the current COVID-19 pandemic, the Ministry of Public Health's precautionary measures will be strictly enforced to ensure the safety and well-being of participants, equestrian fans, and all who are involved with the event.
Ticketing information, including details about exclusive VIP offerings, will be made available soon on the Al Shaqab website and social media channels.