Cherif Younousse and Ahmed Tijan confident of qualifying for the Olympics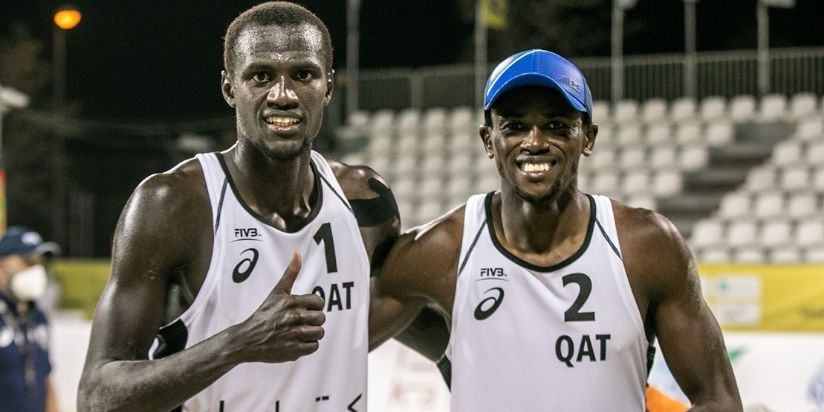 Cherif Younousse and Ahmed Tijan, a top Qatari pair, had a strong showing at the Katara Beach Volleyball Cup 4-star, but they were unable to turn a one-set lead into victory in the quarterfinals, losing to Czechia's Ondrej Perusic and David Schweiner in a thrilling tiebreaker.
They settled for the fifth spot at the Doha 1-star just two weeks after winning their first FIVB Beach Volleyball World Tour gold as a team. Cherif, who has a habit of setting high goals, was dissatisfied with his results in their most recent match on Thursday but remained optimistic about a good season ahead, which could include a trip to the Olympics.
Like all of the other players on the Katara Beach Cup grounds, Cherif is looking forward to the resumption of the World Tour and the launch of further Olympic-ranking tournaments in the run-up to Tokyo 2020.
The key aim is to qualify for the Olympic Games, and Cherif and Ahmed are optimistic that they will be able to participate in Tokyo.
That will be his second appearance at the Olympics. He finished ninth in Rio 2016 with Jefferson Santos Pereira after two wins and two defeats.