Canter maintains his Italian Open advantage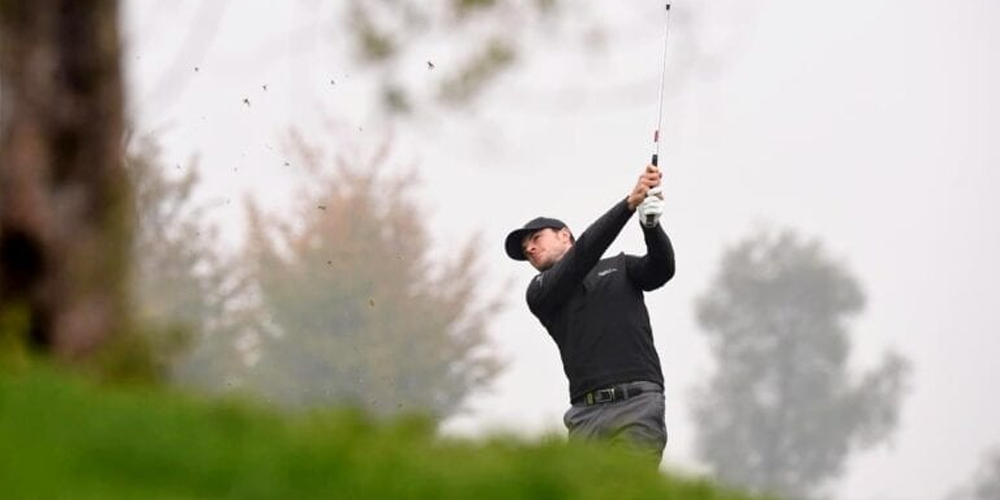 Round Two Report
Laurie Canter followed up his incredible first round of 60 at the Italian Open with a four under par 68 to take a two shot lead going into the weekend at Chervò Golf Club.
The Englishman picked up where he left off after Thursday's 12 under par effort as he aims to secure his first European Tour victory, racing to three under through his first four holes. His pace slowed on the back nine after he dropped his first shot of the week on the par five 11th, but his fifth birdie of the day on the last took him to 16 under par and two shots clear of countryman Ross McGowan.
The 38-year-old carded a bogey-free round of 64 to keep Canter in his sights as he bids to lift a European Tour trophy for the first time since the 2009 Madrid Masters.
South African Dean Burmester is two shots further back on 12 under par, with Dane Joachim B. Hansen recovering from a double bogey on the fifth to sign for a 69 and get to 11 under par. His countryman Nicolai Højgaard is at ten under par alongside Frenchman Robin Roussel and last week's Scottish Championship presented by AXA winner Adrian Otaegui of Spain.
Defending champion Bernd Wiesberger and two-time Major winner Martin Kaymer are then amongst a group of ten players on nine under par. Dutchman Lars van Meijel will return tomorrow morning to complete his second round due to darkness. Round three will start after 8:30am local time in three balls from the first tee.
Player quotes
Laurie Canter: "I started off really nicely, picked up where I left off yesterday. Got myself three under early and had a couple more chances. Front nine was really good. Then just made a bit of a poor swing at 11 and ended up making a bogey. Obviously on a par five around here you usually get a great chance to make a birdie. That set me back a bit. I hung in there. I didn't play my best on the back nine, so actually level par for four under is a good effort.
If you're going to be there on Sunday late, it can feel like four long days if you get ramped up early. Tried to just stay chilled out and go through the same process I was going through yesterday.
Just more of the same definitely tomorrow. I don't think anything needs to change. You can't take your foot off around here; the scoring is going to be good. A lot of good players stacked up behind. I've got to go out and do what I'm doing and hopefully give myself a really good chance on Sunday.
Ross McGowan: "The putter has been pretty hot. The greens are good and the ball is going in, which is a good start. My driving hasn't been great – it's not a course that emphasises that – but I'm going to try and improve that for the weekend.
It's just the putter this week. I made a lot of cuts in the UK Swing and a couple of events after that, I just couldn't get the putter going. The last two days, we've holed a lot of them.
I think that's key. Missing greens in the right places as well, there's a couple of sneaky slopes and the pins close to the edges, if you short-side yourself, you're going to struggle. On the whole, miss it in the right place and hole the putts."
Dean Burmester: "It was a little misty, a little cooler, not much wind so it's still there for the taking. I think there'll be some guys with some good scoring this afternoon. The greens are great and the course is pretty soft. I was a little disappointing with two bogeys today, but other than that I'm happy with the way it's going. "I just keep telling myself to let loose. Don't have any control, stay in the moment and what happens happens. If I hit a putt and it goes in, it goes in, if you hit a bad shot, so be it, that's the way it goes. Hopefully I can do that again this weekend, it's paying dividends and showing because I'm playing quite nicely. If I can keep that up, I'll be alright."