Australian softball team first to arrive in Japan for Olympics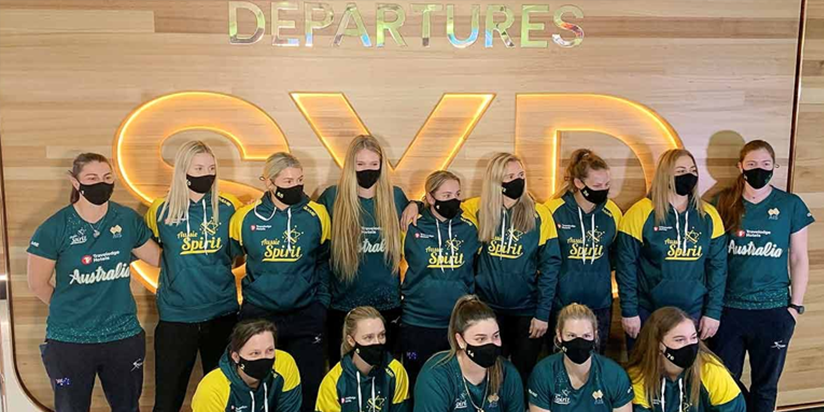 OTA, Japan: Australia's softball team became the first athletes to arrive in Japan for the Olympics on Tuesday (Jun 1), in a major step forward for the pandemic-postponed Games as organisers battle COVID-19 fears.
The arrival offered a taste of the strict biosecurity measures that the Games will entail. All members of the delegation are vaccinated, but they still had to be tested before travel and on arrival.
They filed off the plane sporting masks and green and gold uniforms, escorted by greeters wearing hats featuring the Olympic and Paralympic mascots.
Rows of chairs were set up for them in an airport corridor, where they filled out paperwork as staff members in plastic aprons, masks and protective glasses came round to check the documents.
But the mood was still celebratory – with team members waving to the media and snapping selfies – and the arrival is likely to be a boost for organisers as they tackle persistent doubts about the Games.
Polls show most in Japan want the Olympics postponed again or cancelled altogether, despite assurances from organisers that strict rules will keep athletes and the public safe.
Source: CNA