Asal and Salem withdraw from Qatar Classic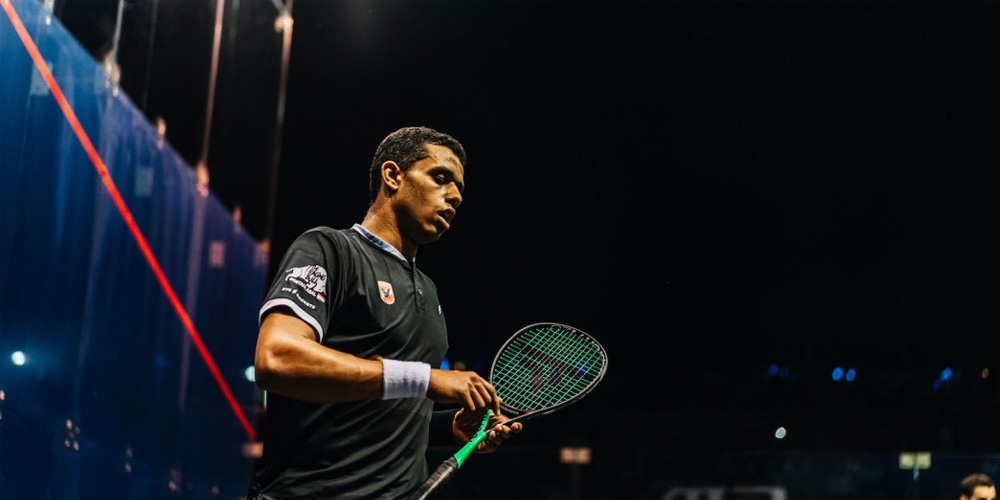 World Junior Champion Mostafa Asal and fellow Egyptian Zahed Salem have withdrawn from the upcoming Qatar Classic.
Both players are currently self-isolating after close family members have tested positive for COVID-19. Neither player has received a positive test at this time.
Frenchman Victor Crouin takes up Asal's spot in the draw and he will play England's George Parker in round one. Crouin's place is taken by USA's Todd Harrity, who will go up against Lucas Serme.
Former World No.1 James Willstrop takes Salem's spot as a 9/16 seed and will now receive a bye into round two.
Tayyab Aslam replaces Willstrop as a 17/32 seed and will line up against England's Richie Fallows, while Egypt's Mazen Gamal enters the draw and will take on compatriot Youssef Soliman.
Qatar Classic: Revised Men's Draw
[1] Mohamed ElShorbagy (EGY) (bye)
George Parker (ENG) v [17/32] Victor Crouin (FRA)
[17/32] Nicolas Mueller (SUI) v Youssef Ibrahim (EGY)
Auguste Dussourd (FRA) v [17/32] Cesar Salazar (MEX)
[9/16] Omar Mosaad (EGY) (bye)
Benjamin Aubert (FRA) v [17/32] Borja Golan (ESP)
[9/16] Fares Dessouky (EGY) [bye]
[8] Simon Rösner (GER) (bye)
[7] Marwan ElShorbagy (EGY) (bye)
[WC] Gregory Gaultier (FRA) v [17/32] Iker Pajares Bernabeu (ESP)
[916] Saurav Ghosal (IND) (bye)
Dimitri Steinmann (SUI) v [17/32] Raphael Kandra (GER)
[9/16] Gregoire Marche (FRA) (bye)
[WC] Syed Azlan Amjad (QAT) v [17/32] Mohamed ElSherbini (EGY)
[17/32] Baptiste Masotti (FRA) v Ramit Tandon (IND)
[3] Karim Abdel Gawad (EGY) (bye)
[4] Tarek Momen (EGY) (bye)
Mazen Gamal (EGY) v [17/32] Youssef Soliman (EGY)
[9/16] James Willstrop (ENG) (bye)
[9/16] Joel Makin (WAL) (bye)
[17/32] Tom Richards (ENG) v Nathan Lake (ENG)
Todd Harrity (USA) v [17/32] Lucas Serme (FRA)
[9/16] Mohamed Abouelghar (EGY) (bye)
[5] Paul Coll (NZL) (bye)
[6] Diego Elias (PER) (bye)
Patrick Rooney (ENG) v [17/32] Abdulla Mohd Al Tamimi (QAT)
[17/32] Greg Lobban (SCO) v Shahjahan Khan (USA)
[9/16] Miguel Rodriguez (COL) (bye)
[17/32] Eain Yow Ng (MAS) v Karim El Hammamy (EGY)
Vikram Malhotra (IND) v [17/32] Declan James (ENG)
[17/32] Tayyab Aslam (PAK) v Richie Fallows (ENG)
[2] Ali Farag (EGY) (bye)