Arkaji sparks Shamal into Qatar Cup final against Gharafa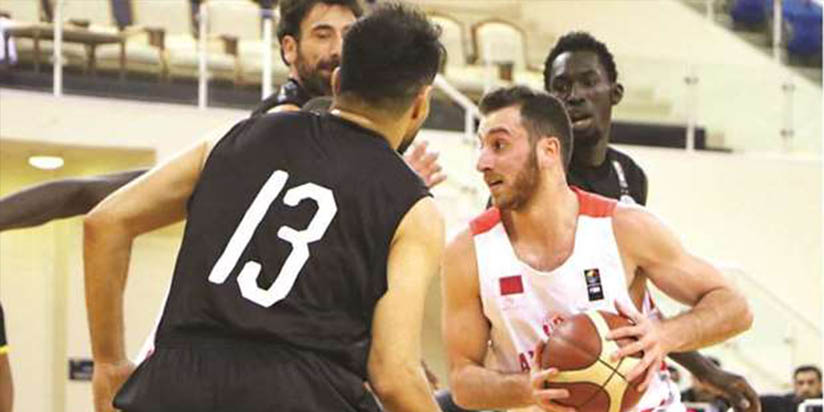 Wael Arkaji struck just before the buzzer to help Al Shamal reach the final of the Qatar Cup with a thrilling 74-73 win over Al Sadd yesterday.
Al Shamal will now clash with Al Gharafa tomorrow for the title after the latter accounted for Qatar Sports Club 83-72 in a relatively sedate first semi-final.
The second semi-final went down to the wire with Al Shamal showing greater stronger resolve as Arkaji, the leading scorer in the match with 34 points, found the basket just in the nick of time
Al Shamal were trailing 72-73 when Arkaji was presented with the scoring opportunity and he made no mistake with his jump shot to end Al Sadd's challenge.
Al Sadd had their chances as they led 38-26 at the half-way mark, but Al Shamal came up with a whopping 30-point effort over the next 10 minutes to take a 56-53 lead.
That sparked a see-saw battle in the final quarter which saw the scores tying several times before Arkaji came up with magic shot.
Arkaji was thrilled with his effort, saying he took his time before unleashing the winning throw.
"When I saw Faisal (Abuissa) was running towards me and Babacar (Dieng) was expecting me to shoot immediately, I took one step more and I got my space to put the ball in," said Arkaji.
"We were an injury-hit team and everybody was expecting us to finish fourth or fifth in the league, but we fought hard to finish as runners-up and now we are in the Qatar Cup final. Credit goes to each and every player."
Babacar Dieng and Fotios Lampropoulos with 20 each excelled for Al Sadd in the match that saw the lead change 14 times and the scores tied on eight occasions. Ironically, Al Sadd led for 20 minutes while the winners Al Gharafa enjoyed the lead for just 16 minutes.
Earlier, Al Gharafa edged out Qatar Sports Club to reach the second final of the season, having won the league last month.
Al Gharafa led from the start to have Qatar Sports Club under pressure for most of the time.
Their trio of Tyler Harris, Franklin Session and Abdulrahman Saad were virtually unstoppable as they toyed with the rival defence and scored at will.
Qatar Sports Club were competitive for only about half the duration of the game as Al Gharafa took off in the third quarter with a gallant 28-point effort.
That gave Al Gharafa a virtually unsurmountable 70-52 lead with just 10 minutes remaining and Qatar Sports Club's challenge fizzled out despite scoring 20 points.
Harris was the top scorer in the match with 27 points, while Sadd and Session had 23 each.
For Qatar Sports Club, Baden Jaxen excelled with 23 points while Mohamed Abdulaziz had 13.