Aragon hosts two more Accenture CHAMPS virtual workshops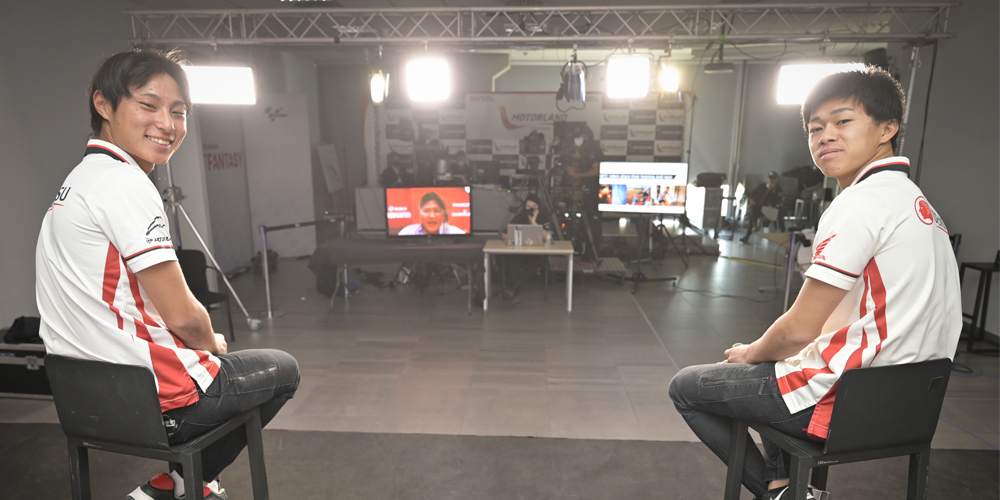 The ATC class of 2020 were joined by Honda Team Asia Moto2™ and Moto3™ riders, as well as team boss Hiroshi Aoyama
On Monday the 19th and Wednesday the 21st of October, MotorLand Aragon hosted the return of the Accenture CHAMPS virtual workshops for the Idemitsu Asia Talent Cup class of 2020. This time around it was the Honda Team Asia Moto2™ and Moto3™ riders on hand to give their advice and answer a few questions, as well as team boss and 250 World Champion Hiroshi Aoyama.
On Monday it was Moto3™ title challenger Ai Ogura and teammate Yuki Kunii in the hot seats, with the ATC riders hailing from closer timezones to Europe connecting to the workshop. On Wednesday, Moto2™ riders Andi Izdihar and Somkiat Chantra took over, joined by Hiroshi Aoyama as the ATC riders from Japan, Australia and further east took their turn to connect.
This time the focus was on more interactive discussion between the ATC riders and the riders in the room, as well as the return of a few quizzes to test their knowledge! The workshops began with one of those Ice Breakers to get everyone in gear, before the Grand Prix riders shared an idea of their training regimens – and the Accenture hosts asked the the ATC riders how they compared.
After another quiz got the Grand Prix and ATC riders competing a little for points, the ATC competitors had chance to ask Ogura, Kunii, Izdihar, Chantra and Aoyama – depending on the day – a few questions of their own, wrapping up another two successful workshops.
The next Virtual Workshops are set to take place between the Europe and Valencia GPs – so stay tuned for more!