Angelo Mathews Backs Sri Lanka's Decision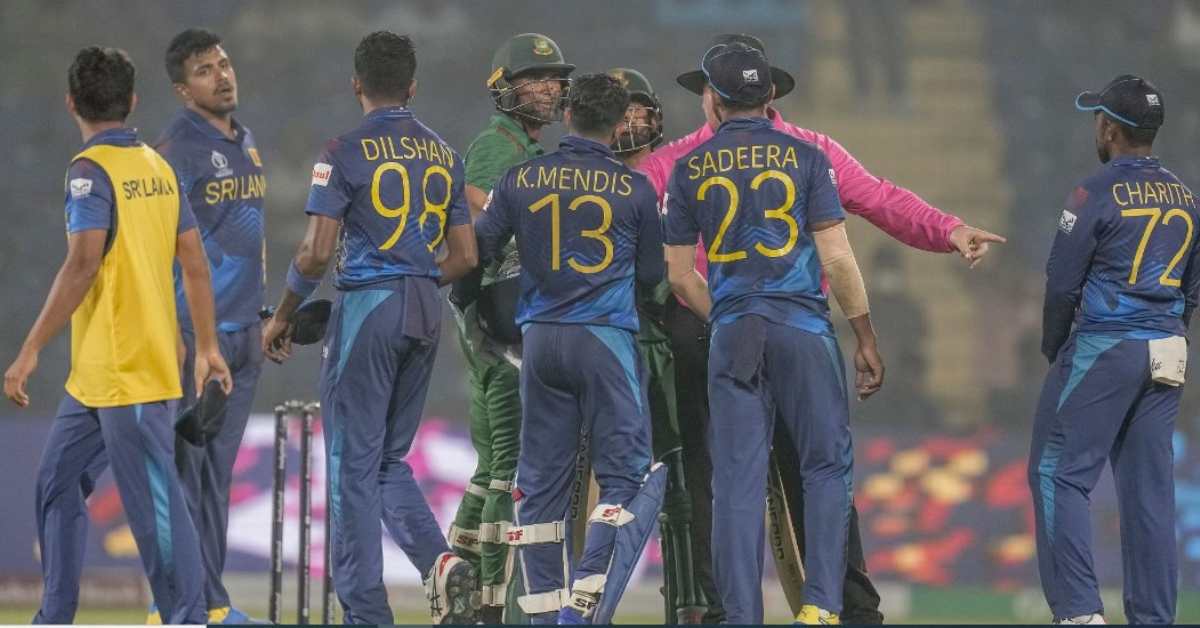 Angelo Mathews, the veteran all-rounder, has supported Sri Lanka's decision not to shake hands with Bangladesh after their controversial 2023 World Cup match. Mathews emphasized that they would respect those who respect them. The controversy arose when Mathews became the first batter to be dismissed "timed out" in international cricket during the 25th over of Sri Lanka's innings. Bangladesh's skipper, Shakib Al Hasan, appealed for a "timed out" dismissal, which the on-field umpire upheld. Sri Lanka ultimately lost the game by three wickets and declined to shake hands with Bangladesh's batters after the match.
Mathews defended this decision, stating, "You need to respect people who respect us. It doesn't mean that they have to respect the game itself. I mean, we all are ambassadors of this beautiful game."
He acknowledged that his dismissal came at a crucial time in the match and that the game's outcome could have gone either way. Mathews clarified that he wasn't attempting to waste time or gain an advantage; it was purely an equipment malfunction. Despite his dismissal, he expressed shock at the turn of events.
The contentious dismissal left Sri Lanka in a challenging position at 135/5. Charith Asalanka's 108 helped lift their total to 279, but Bangladesh successfully chased the target in 41.1 overs with three wickets remaining.
Meanwhile, Shakib Al Hasan defended his decision not to withdraw the appeal against Mathews, stating that he acted within the rules of the game. Shakib explained that one of their fielders pointed out that the law stipulated the batter was out if he hadn't taken his guard within the specified time frame. Therefore, he appealed to the umpires and chose not to call Mathews back to the crease.
In this intense encounter, both teams had their reasons and justifications for their actions, making it a memorable and controversial match in the 2023 World Cup.
For More Related Updates Please Visit Our Official Website
By- Sahiba Suri