Al Sadd returns to winning ways, while Al Duhail takes second place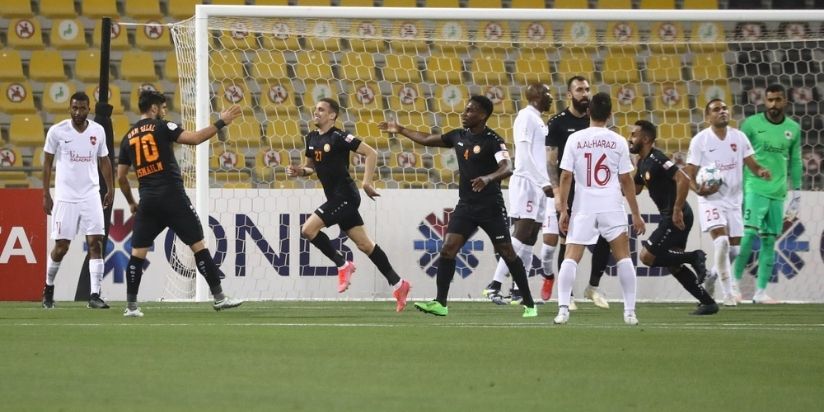 Week 20 of the QNB Stars League's 2020-21 season saw thrilling action, with as many as 18 goals scored. On Saturday, all six games were played.
Al Sadd, the new champions, returned to winning ways with a 2-0 victory over Al Gharafa to move to 54 points. The Wolves won their 17th game, while the Cheetahs fell to 30 points after suffering their ninth loss. They fell to the sixth position in the table as a result of this.
Al Duhail beat Al Arabi 3-2 in a comeback to finish second this season.
The Red Knights now have 43 points, while Al Arabi had 26 points and was in seventh place.
Despite losing 2-3 to Umm Salal, Al Rayyan remained third with 34 points, while Umm Salal remained tenth with 18 points.
Al Ahli rose from sixth to the fourth position in the table with 32 points after a 2-1 last-gasp victory over Al Kharaitiyat, who stayed at the bottom of the table with nine points and are on the verge of relegation to the Second Division.
Al Sailiya, who recently won the Ooredoo Cup for the 2020-21 season, continued their strong form by defeating Qatar SC 2-1.
The Peregrines, on the other hand, were in eighth place with 26 points, while the Kings fell from fourth to fifth place with 31 points.
Al Wakrah and Al Khor were held to a goalless draw in the other game, leaving them in ninth and eleventh place with 23 and 15 points, respectively.
Week 21 matches in the QNB Stars League for the 2020-21 season will be held on Tuesday, April 6th, and Wednesday, April 7th.
On Tuesday, Qatar SC will face Al Ahli (Al Sadd Stadium, 16:00), Al Sadd will face Al Rayyan (Al Sadd Stadium, 20:30), Al Khor will face Al Duhail (Al Ahli Stadium, 20:30), and Al Arabi will face Al Kharaitiyat (Al Arabi Stadium, 18:15). (Al Ahli Stadium, 20:30).
The Week 21 play will be highlighted by the 'Qatar Clasico' between Al Sadd and Al Rayyan.
On the 16th of March, Al Gharafa faced Al Wakrah in a Week 21 match, which they lost 0-2 to.
The Al Gharafa vs Al Wakrah match was originally scheduled for April 6th, along with other Week 21 games, but was rescheduled due to Al Gharafa's play-off against FC AGMK of Uzbekistan in Doha on April 7th, 2021, for a place in the AFC Champions League group round.