AB de Villiers on Virat Kohli's Retirement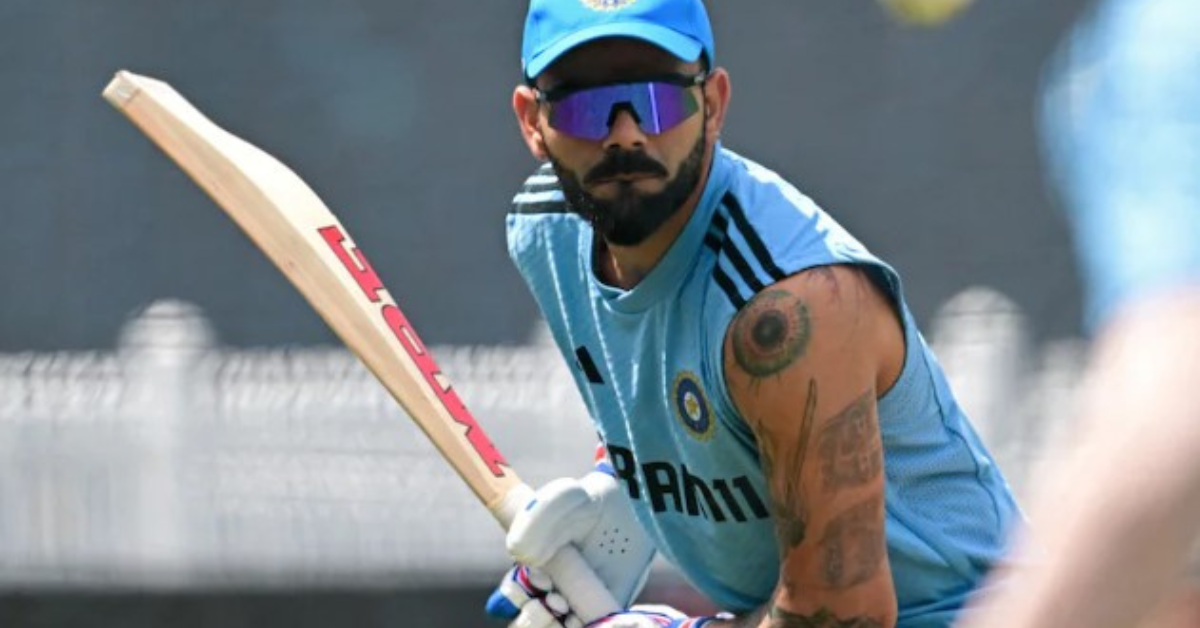 AB de Villiers Suggests Virat Kohli Could Consider Retirement if India Wins 2023 ODI World Cup
The 2023 ODI World Cup has arrived, and with it, the speculation about whether some of cricket's biggest names will retire after the tournament. In the case of the Indian team, the retirement prospects of Rohit Sharma and Virat Kohli have been hot topics among fans and experts. Virat Kohli's former Royal Challengers Bangalore (RCB) teammate, AB de Villiers, has dropped an intriguing suggestion that Kohli might consider calling it quits if India secures victory in this World Cup.
In a video posted on his YouTube channel, De Villiers delved into the retirement conversation, acknowledging the uncertainty surrounding whether the iconic batsman will participate in the 2027 ODI World Cup.
"I know he loves traveling to South Africa (for the 2027 World Cup), but it's very difficult to say. It is a long time away. Let's focus on this one first, I think that's what Virat Kohli would tell you. I think if they win this World Cup, it might not be a bad time to say, 'Thank you very much. I am maybe just going to play Test cricket for the next few years and a little bit of IPL, enjoy the last bit of my career, have enough family time, and say goodbye to everyone,'" De Villiers expressed.
During their conversation, De Villiers also shed light on the reasons behind his decision not to continue playing for RCB in the Indian Premier League.
"There are a few reasons for that. I only played two or three months in a year. So, finding myself in the middle thinking I am not as good as I used to be, was a terrible thing. If I am not here to be the best in the world to change this game, it's time for me to move on," he explained.
As the 2023 ODI World Cup unfolds, the cricketing world watches with bated breath, not only for the thrilling matches but also to see if this tournament will mark a significant turning point in the illustrious career of Virat Kohli. If India secures victory, it could indeed serve as the perfect moment for the cricketing legend to bid farewell to the ODI format, leaving fans with memories of his exceptional contributions to the sport.
While the future remains uncertain, one thing is clear: cricket enthusiasts around the globe will cherish every moment of this World Cup, where the past meets the present, and legends contemplate their cricketing destinies.
In conclusion, AB de Villiers' suggestion adds an extra layer of anticipation to the 2023 ODI World Cup, making it an event not only about winning the trophy but also about the potential farewells of some of cricket's greatest stars. As the tournament progresses, fans will eagerly follow Virat Kohli's journey, hoping for India's success and perhaps a memorable retirement announcement.
For More Related Updates Visit Our Official Website
By- Sahiba Suri