4 Greatest Basketball Players Of All Time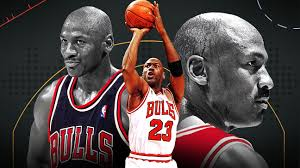 Everyone knows how difficult it is to be unbiased when it comes to personal views. It is perhaps impossible by definition. Still, we are going to do our best to select the best players based on rankings, statistics, and other hard game data. These players teach us that big dreams can come true, with hard work, commitment, and a bit of talent!
"Air Jordan"
Michael Jordan, also known as *MJ,* is consistently ranked the best player of all time. And that ranking includes the NBA itself, which states that he is truly "the greatest player of all". He played for fifteen years in the NBA and won six championships. His incredible and unmatched leaping skills earned him the nicknames "Air Jordan" and "His Fairness". He was a remarkable player on both sides of the court, playing in the "two" and "three " positions. Known for his absolute resilience under pressure, he scored the final shot in the last five seconds of "Game 6" on June 14th, 1998. This resulted in Chicago Bulls leading with just an 87-86 score, and them winning their sixth NBA championship. He was also renowned for his unbelievable diligence in practice and smack talk to his opponents. His official stats are 30.1 PPG(Points-Per-Goal, highest in NBA), 6.2 RPG(Rebounds-Per-Game), 5.3 APG(Assists-per-game), 2.3 SPG(Steals-Per-Game,4th highest in NBA). In support of this ranking, here is another article describing why MJ is the greatest player of all time.
LeBron James
It is an endless debate in the basketball world. James is quite often compared to MJ. We do place LeBron in second place, but only by a tiny margin behind. He is the only player to have won the NBA Championship with three different teams. He has won the Championship three times as well and has won the "MVP Player" award the same number of times. During his almost 2 decades of career(ongoing), LeBron is still holding the record for all-time playoff points. Without even playing the game at college, he headed straight to the NBA. And even though his calculated statistical achievements are longer than what is plausible to write here, we still believe that MJ holds the GOAT title. Perhaps, one day the tables will turn, and all we can do is wait. Here is a great breakdown of this debate.
Kareem Abdul-Jabbar
Born Ferdinand Lewis Alcindor Jr, he is one of those who could possibly contest the title of the GOAT with LeBron and MJ. Kareem is the only person in the history of basketball to have been awarded the NBA MVP Award six 6 times, with Michael Jordan and Bill Russell behind at 5 times. Kareem played the fifth position, usually assigned to the biggest and the tallest person on the team. And rightly so, he reached an astounding height of 2.18 meters. He is also holding the records for the most NBA All-Star awards(19), All-NBA selection (15), NBA-All Defensive Team member(15), and finally twice the NBA Finals MVP. Kareem won 71 consecutive games on his high school team before being recruited into the NBA. His symbolic "skyhook " shot, is recognized by all and helped him establish himself as one of the top scorers of all time. He still remains the leader of all time in Points Scored, field goals, and total career winnings. ESPN actually put him second, behind MJ. He was called "Cap " by his team members for his natural coaching abilities, and his work ethic in training made him one of the most durable players in basketball. He played for two decades in the NBA, with a very low injury rate.
Magic Johnson
Undoubtedly the best position one player of all time, Johnson would be a great contestant for the GOAT title. He was the tallest point guard of all time, now sharing the title with Kyle Anderson. This player, completely changed basketball forever when he entered the scene in 1979. His first season in the league could only be described as phenomenal. Magic's quintessential performance at "Game 6" of the NBA Finals shows a lot about him. Johnson dropped whooping 42 points, played five positions in the game, and ultimately led the Lakers to their first title in almost a decade. Not only he is one of the legendary players in the game, but he also made basketball great again with Larry Bird. Their contest on the court brought attention back to the game, in a time when it truly needed it.
Final Words
These are our top four basketball players in the history of the game. This ranking may change in the future, with thousands of talented young men entering the court every year.