Zinchenko Talks Pre-Season Fitness and Game4Ukraine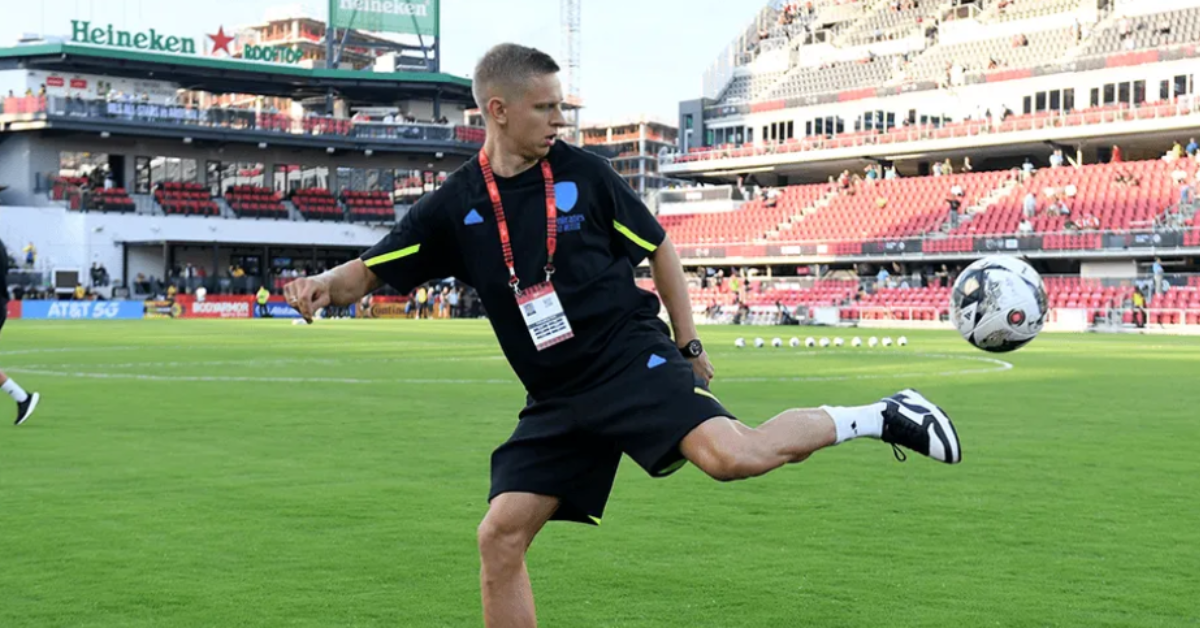 Oleksandr Zinchenko, who joined Arsenal from Manchester City just over a year ago, has become an integral part of the Arsenal family. He was awarded back-to-back Arsenal Player of the Month honors in January and February, with his stunning goal against Aston Villa also earning him the Goal of the Month award. Despite a successful debut season with over 30 appearances, his pre-season has been disrupted by injury.
However, Zinchenko is making progress with his recovery and is eager to get back on the pitch as soon as possible. He traveled with the team to the United States for their summer tour, even though he couldn't play, and he appreciated the time spent together as a group, which will benefit them in the upcoming season. This was his second pre-season with Arsenal, and he reflected on how quickly the club had become his family, sharing both good and challenging moments throughout the past season.
Amid his focus on returning to full fitness, Zinchenko is also actively involved in organizing Game4Ukraine, a fundraising match to support relief efforts in his home country. The game will be held at Stamford Bridge on Saturday, showcasing his commitment to making a positive impact both on and off the field.