"Unveiling a New Era of Football Magic: Liverpool FC and Google Pixel Forge Epic Partnership"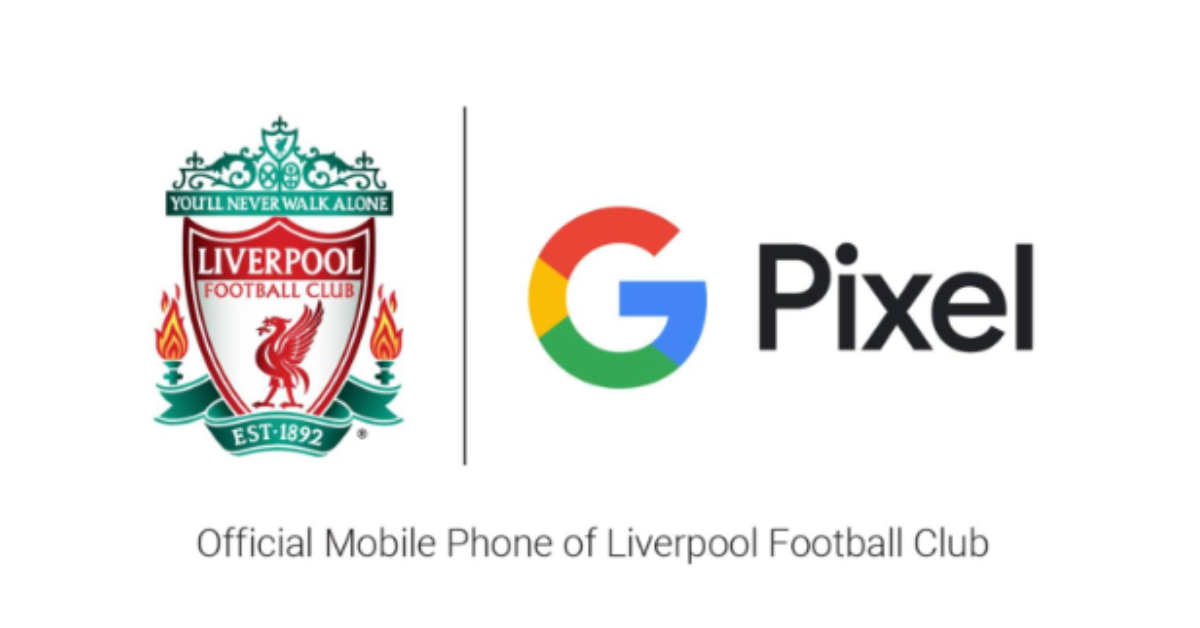 In a seismic announcement that has sent shockwaves through the world of football, Liverpool FC has embarked on a groundbreaking journey with none other than Google Pixel. This dynamic partnership is set to redefine the very essence of fan engagement and immerse supporters in a realm of unprecedented connectivity to the beautiful game.
Liverpool FC, a name synonymous with football greatness, has taken an audacious leap forward by naming Google Pixel as its official mobile phone partner. The alliance doesn't merely end with branding; it ushers in a new era where AI-powered technology converges with the fervent passion of Reds fans, uniting them in an unbreakable bond.
This monumental partnership transcends the boundaries of traditional sponsorship. It's a visionary collaboration that will fuse the cutting-edge AI prowess of Google Pixel with the resounding echoes of Anfield and Prenton Park. Using Google's revolutionary AI-powered camera features, fans both inside and outside the stadiums will be transported into the heart of the action like never before.
Peering through the lens of innovation, Liverpool FC and Google Pixel are set to orchestrate an unparalleled symphony of content and experiences. A new dawn of exclusive content creation will unfold, driven by a steadfast aim: to erase the divide between men's and women's football. This symposium of stories seeks to inspire a new generation of talent, nurturing dreams and rewriting the script of the sport's future.
As the partnership unfurls its wings, a dedicated women's football show will come to life on YouTube, revealing the behind-the-scenes magic of the Barclays Women's Super League. The colossal 'Pitchside, Presented by Pixel' content series will transport fans directly onto the touchlines, capturing every pulse-pounding moment with the unrivaled clarity of Google Pixel's camera.
Ben Latty, the commercial director at Liverpool FC, echoed the magnitude of this fusion: "Liverpool FC and Google Pixel are writing a new chapter in fan engagement. It's not just about branding; it's about elevating the connection between the game and its devotees."
Eileen Mannion, the vice-president of marketing at Google UK, chimed in with fervor: "We are not merely partners; we're pioneers. Google Pixel's AI-powered camera will unleash a spectrum of emotions, capturing the very essence of football. And we're not stopping there. Our commitment to empowering women's football will be etched into every facet of this collaboration."
This titanic endeavor will also herald the rise of Pixel FC, a remarkable collective that champions women's football content creators and presenters. Empowered with exclusive access, training, tools, and investment, Pixel FC is poised to become a powerhouse that illuminates the path to football's equitable future.
As this symphony of innovation and passion unfolds, Google Pixel's resounding role in football continues to expand. A force to be reckoned with, this partnership promises to resonate across domestic and international spectrums, enveloping fans across every level of the game.
The stage is set, and the curtain is about to rise on a new chapter in football history. Brace yourselves, for Liverpool FC and Google Pixel are weaving a tapestry of football magic that will leave an indelible mark on the hearts of fans worldwide.