UNITED'S LONE ENCOUNTER WITH SPURS BOSS POSTECOGLOU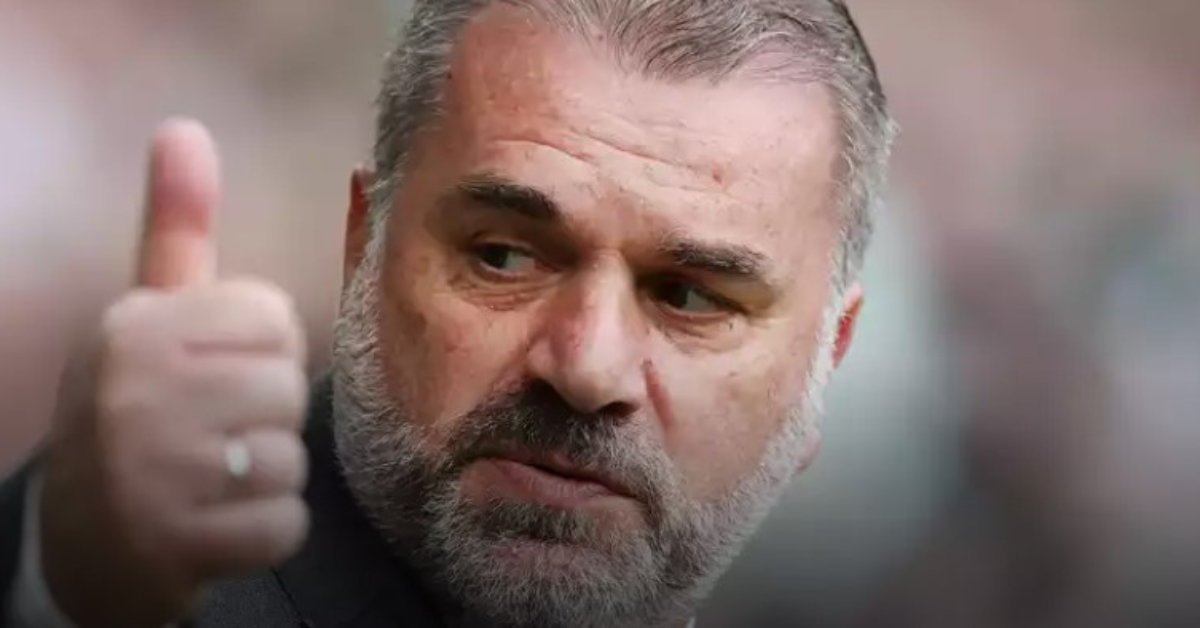 It is undeniable that Manchester United shares a history with a number of Tottenham Hotspur's recent managers, most notably the indelible Jose Mourinho.
However, the newly appointed leader of the north London club, Ange Postecoglou, who assumed his role in June following his tenure with Scottish champions Celtic, has only faced the Reds in one competitive match thus far, a meeting that occurred almost twenty-five years ago.
Postecoglou's initiation into managerial responsibility commenced in 1996 with South Melbourne, a club where he had spent his entire playing career. It was toward the concluding period of his association with the Australian outfit when he crossed paths with United in January 2000.
The setting for this distinctive encounter was the iconic Maracana Stadium in Rio de Janeiro, where Postecoglou's team, reigning Oceania champions, converged with Sir Alex Ferguson's Treble-winning squad to partake in FIFA's inaugural World Club Championship.
In a pre-tournament interview with BBC News, Postecoglou noted the excitement amongst Australian league clubs due to South Melbourne's participation in Brazil, particularly the impending clash against Manchester United. He shared, "Every team we play against seems very excited that we're going, particularly as we're playing Manchester United because they've got a great following in this country."
Anticipating the challenge of facing United, he remarked, "It's pretty hard to say how we'll approach the match. Obviously, we're coming from worlds apart. The standard of our league compared to the standard of competition that Manchester United plays in… we're just in a different world to them, and it's hard to know how you're going to go out there and compete."
Reflecting on confronting United's star-studded lineup including David Beckham, Andy Cole, Roy Keane, Ryan Giggs, and Dwight Yorke, Postecoglou acknowledged, "They are all pretty much superstars and all players we need to fear."
Before participating in FIFA's maiden global club tournament, Sir Alex's team had already secured the unofficial world title by defeating South American champions Palmeiras 1-0 in Tokyo in November 1999. Mark Bosnich, the sole Australian to have played for United, was a standout performer in that Inter-Continental Cup final.
"Manchester United have proved they're the best team in the world and it's going to be hard for us," admitted the 34-year-old South Melbourne manager at the time.
When the two sides eventually clashed on 11 January 2000, South Melbourne was already unable to progress in the tournament after two defeats in Group B. Meanwhile, United needed a win against Postecoglou's team and relied on Vasco de Gama triumphing over Mexico's Necaxa by a margin of three goals to advance to the third-place play-off.
UNITED'S ENCOUNTER WITH SPURS' NEW BOSS
United fulfilled their portion of the task with a hard-fought 2-0 victory, courtesy of two superb goals by Quinton Fortune within the opening 20 minutes. This marked the South African's first of two goal-scoring doubles for the Reds, the second one coming against Bradford City in the following season.
However, Vasco's 2-1 victory over Necaxa proved insufficient, leading to United's exit from the competition. The Reds returned to England and transitioned into the state-of-the-art Trafford Training Centre at Carrington, where they successfully pursued their fourth Premier League title in five years.
Fast forward twenty-three years, and Postecoglou is about to face United for only the second time. United is slated to face Tottenham Hotspur at the Tottenham Hotspur Stadium, with the match scheduled for a 17:30 BST kick-off on Saturday.
By – Sahiba Suri