Trent Alexander-Arnold withdraws from England squad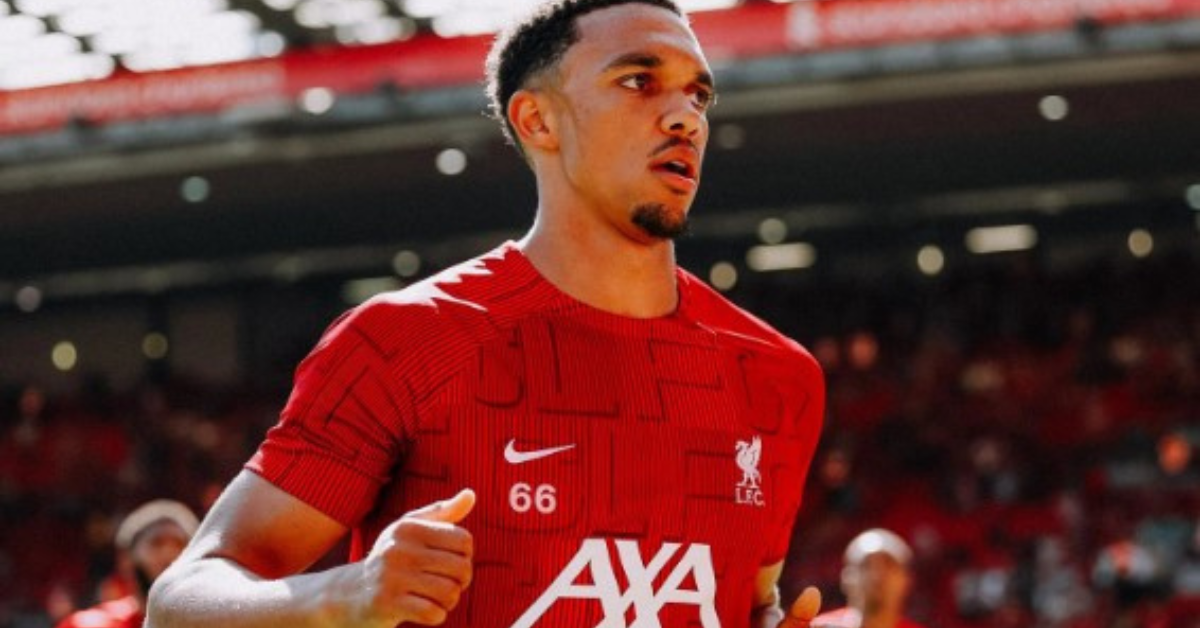 Trent Alexander-Arnold Withdraws from England Squad Due to Injury
In a disappointing turn of events for both England and Liverpool FC, Trent Alexander-Arnold, the highly regarded vice-captain of Liverpool, has been forced to withdraw from the England national team due to an injury. This unfortunate setback will render him unavailable for England's upcoming fixtures against Ukraine and Scotland. The injury was sustained during Liverpool's Premier League match against Aston Villa, where Alexander-Arnold had to be substituted.
The news of Alexander-Arnold's withdrawal from the England squad was confirmed recently, leaving both England and Liverpool supporters concerned about the impact of his absence. Alexander-Arnold has been a pivotal player for both club and country, known for his exceptional defensive skills, precise passing, and ability to contribute offensively from the right-back position. His absence will undoubtedly be felt, and the England national team will need to make adjustments to compensate for the loss of this key player.
Following his withdrawal from the England squad, Alexander-Arnold will focus on his rehabilitation to regain full fitness. He will undergo this process under the close supervision of Liverpool's medical staff, who will work diligently to ensure his swift and complete recovery. The AXA Training Centre will serve as the primary location for his rehabilitation, where he will receive the best possible care and attention.
The injury that has forced Alexander-Arnold out of the England squad comes as a significant blow to both Liverpool and England's national team. As one of the finest right-backs in the world, he has consistently delivered outstanding performances for Liverpool in the Premier League and played an integral role in their recent successes.
While injuries are an unfortunate part of a footballer's career, Alexander-Arnold's dedication and determination will be key factors in his recovery process. Liverpool fans, in particular, will eagerly await his return to full fitness, as his presence on the field is crucial for their aspirations in domestic and international competitions.
In addition to Alexander-Arnold's withdrawal, it has been reported that Jarell Quansah has also withdrawn from the England U20s set-up, adding to the challenges faced by England's youth teams.
As the football community rallies behind Trent Alexander-Arnold during his rehabilitation, both Liverpool and England supporters will anxiously await his return to action, hoping to witness his exceptional talents back on the pitch as soon as possible.
For more related updates visit our official website .
By- Sahiba Suri