Tour story: Returning late and focusing on recovery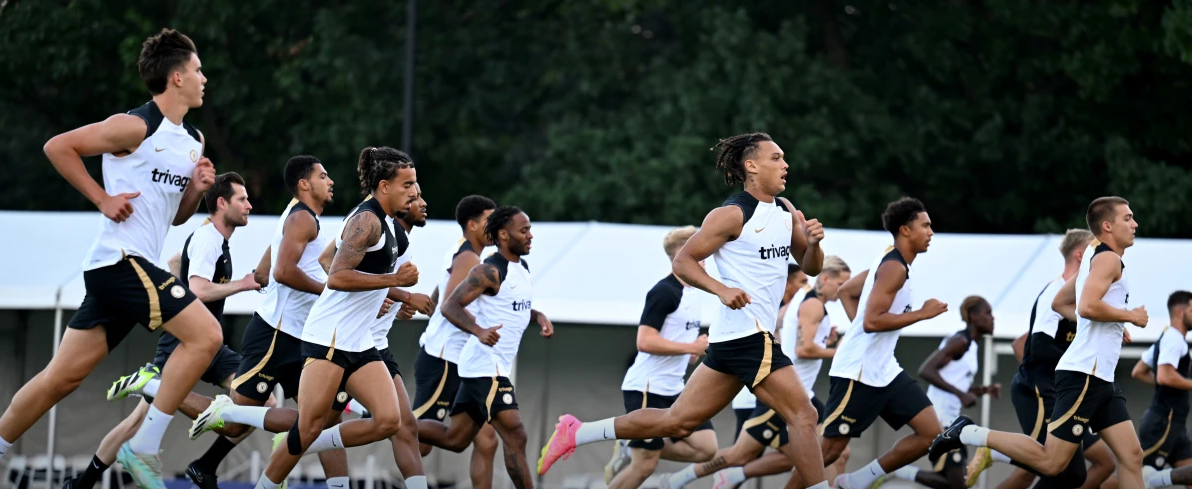 After our Premier League Summer Series draw with Newcastle United in Atlanta, Mauricio Pochettino and the Chelsea players made a late return to Philadelphia. The journey back to Philly took around two hours, with the squad boarding the plane in Georgia well past midnight. Given the late hour, many players used the flight to catch some much-needed sleep.
Due to the late arrival at the team hotel, Pochettino and his coaching staff wisely decided not to schedule a morning training session. Instead, the players were given the opportunity to rest and recharge after the journey.
In the late afternoon, the players regrouped and boarded the bus for the training session. Despite the sun setting behind the city center skyscrapers, the heat of the day persisted.
The focus of the training session was on recovery, beginning with gym exercises. A delightful surprise awaited the players as they were joined by a dog owned by one of the staff members at the training complex.
Following the gym session, the players headed out to the training pitches for a light jog. Later, they engaged in rondos, a training exercise, with the new Nike Flight Premier League ball, which is set to be used by all 20 top-flight sides in the upcoming season.