Wizkid made history at Tottenham Hotspur Stadium as the first African artist to headline at the prestigious venue with his 'More Love Less Ego' Tour.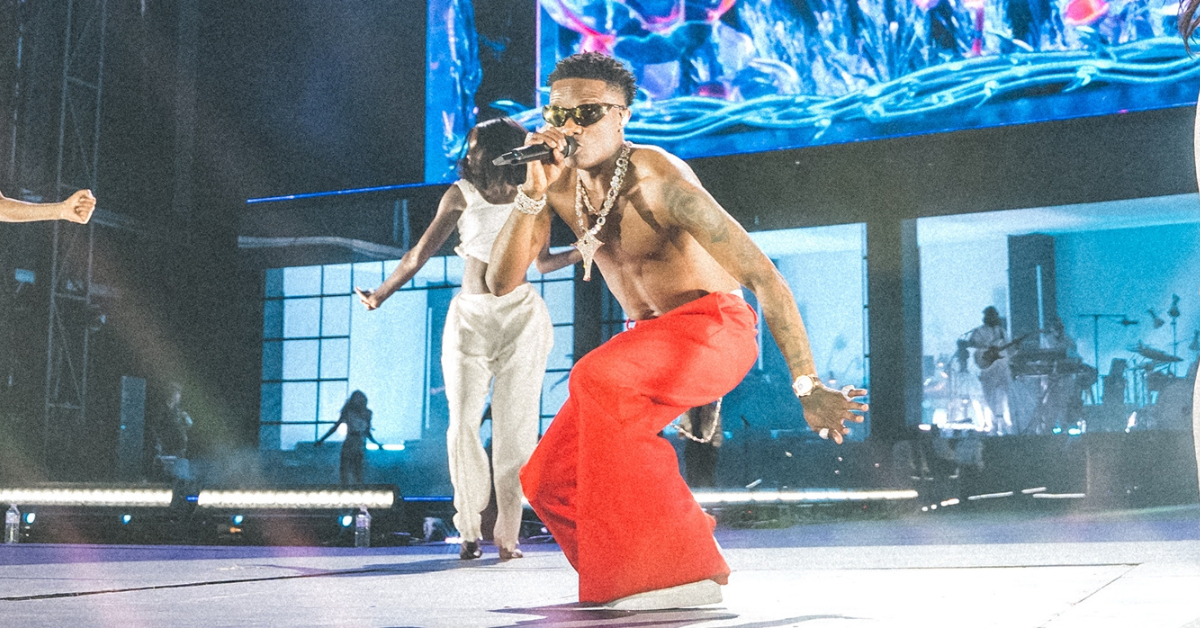 Dressed in a bright red suit, the renowned Afrobeats pioneer kicked off the show with his hit Reckless, captivating tens of thousands of fans with an impressive set design that incorporated the vibrant colors and traditional sounds of the continent.
With his five studio albums, the 33-year-old artist delivered a powerful performance, showcasing recent big hits like Ginger, Mood, and Essence, along with older classics like Ojeulegba, Don't Dull, and That's My Baby. His seamless blend of English and Yaruba vocals had the audience dancing and partying together, creating a lively dancehall atmosphere.
As the show reached its climax, the party track Joro lit up the night sky with flames and fireworks, providing a brilliant finale to yet another successful music event hosted at Tottenham Hotspur Stadium