Tottenham Hotspur Teams Up with Paramount Global for Teenage Mutant Ninja Turtles Promotion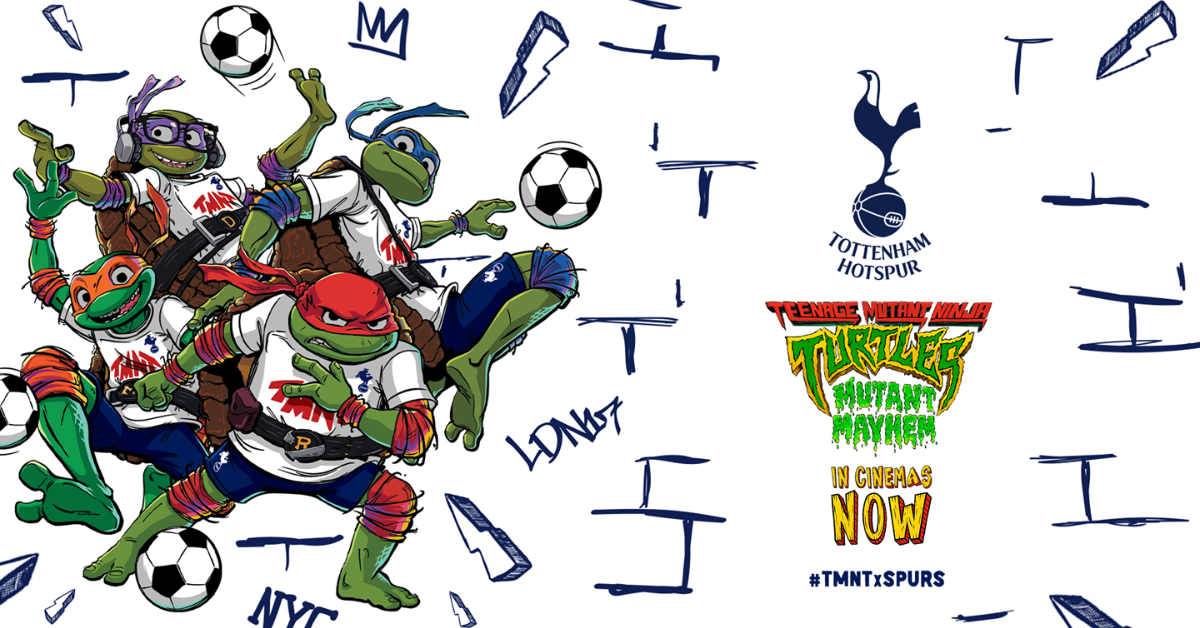 For all those who can't get enough of the Teenage Mutant Ninja Turtles, we have some exciting news for this summer holiday season!
To celebrate the release of Teenage Mutant Ninja Turtles: Mutant Mayhem in UK cinemas, Tottenham Hotspur is collaborating with Paramount Global to offer a series of Turtles-themed activities, events, and merchandise.
From Saturday, August 12, to Monday, August 28, we will be hosting special edition Stadium Tours, where juniors will have the opportunity to search our iconic home stadium for missing characters, followed by a visit to the M Café to enjoy a slice of the Turtles' favorite pizza!
On Sunday, August 6, fans attending our pre-season friendly with Shakhtar Donetsk will get an exciting chance to meet the beloved characters. They will be making appearances alongside our club mascots, Chirpy and Lily, with an experiential opportunity available on Park Lane Square before the match.
An exclusive merchandise range will be available through Spurs retail, featuring Donatello, Leonardo, Michelangelo, and Raphael dressed in Spurs-inspired kit.
Stay tuned over the upcoming weeks for exciting chances to win special prizes, including a private screening of the highly anticipated movie for you and 25 friends at a cinema location of your choice, as well as limited edition Teenage Mutant Ninja Turtles goodies.
Duncan Pass, Merchandise & Licensing Director at Tottenham Hotspur, expressed, "We are always seeking innovative ways to engage our younger fans, and we are thrilled to release bespoke merchandise and host various activities during the school summer holidays to celebrate the release of the new Teenage Mutant Ninja Turtles movie."
Venetia Davie, VP of Consumer Products & Experiences, added, "Launching this football collaboration for Teenage Mutant Ninja Turtles: Mutant Mayhem is incredibly exciting, especially as it resonates so brilliantly with the core demographic for the new film. We couldn't be more thrilled to see all these activities come to life.