SEASONAL CHOICES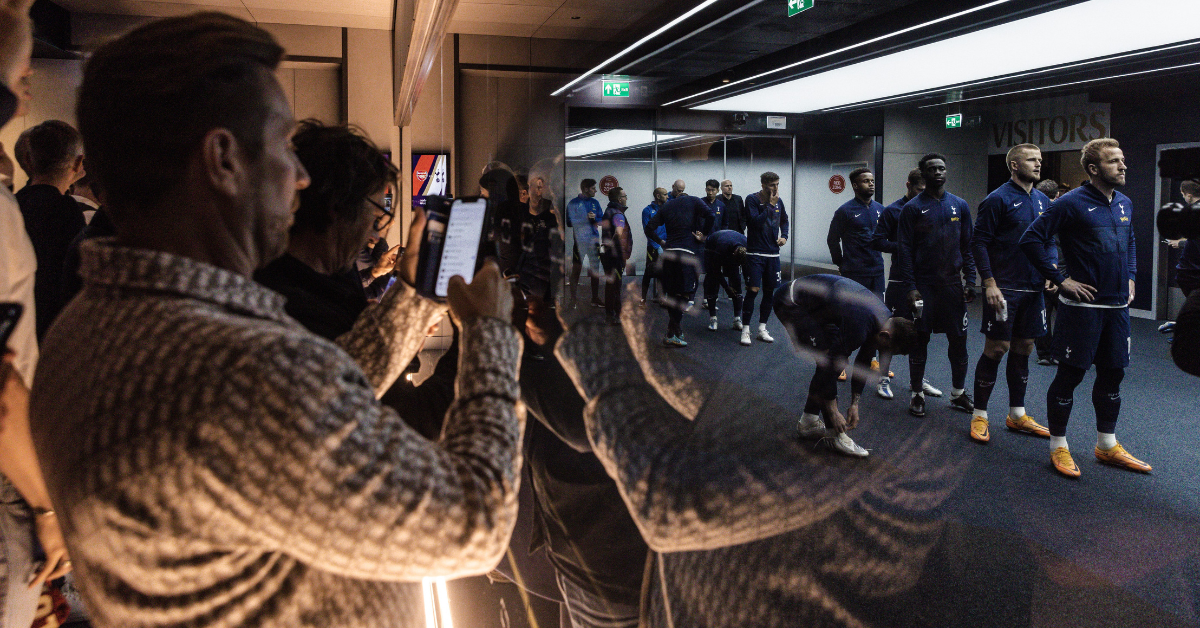 As a Premium Member, you have the freedom to tailor your matchday experience at Tottenham Hotspur Stadium to suit your preferences, whether you desire a relaxed and informal setting or a stylish dining experience. Our Premium experiences offer unparalleled flexibility at every Membership level, ensuring you have control over your matchday.
Secure Your Place at Tottenham Hotspur Stadium
Our Premium experiences have revolutionized the way Premium Members enjoy matchdays. With unrivaled flexibility, you can personalize your matchday experience each time you attend. Whether you prefer a laid-back atmosphere or a luxurious dining experience, as a Premium Member, the choice is yours.
Season Ticket Holder Upgrades
For season ticket holders who wish to upgrade to a Premium Membership for the 2023/24 season, please reach out to our premium sales team using the contact information provided at the bottom of this page or by filling in the enquiry form.
Contact Our Premium Sales Team
Packages:
On Four
Prestigious, Attentive
On Four is our collection of Premium experiences that redefine first-class entertainment. Situated on level four, these spaces offer exceptional service, Michelin-Star caliber dining, and breathtaking views of the action.
EXPLORE
Sideline Suites
Exclusive, Exceptional
Premium Suites deliver an extraordinary experience, ensuring your clients feel valued from the moment they receive their invitation. Enjoy the comfort of a spacious, fully customized private facility, complete with outstanding catering, service, and stunning views of the action.
EXPLORE
Premium Loges
Contemporary, Innovative
Our contemporary and innovative Loges are a first in UK stadia, providing the privacy and dining experience of a Private Suite while maintaining the ambiance of a restaurant and bar. This allows you to relish in an intimate dining space and mingle with other guests.
Experience private dining, exceptional pitch-side views, great seats accessible directly from your restaurant, and a fantastic selection of food. Available in various capacities, starting from four guests, Loge Suites are perfect for entertaining.
EXPLORE
Premium Seats
Informal, Relaxed
Premium Seat memberships offer a relaxed and informal matchday experience, combined with a premium and authentic football atmosphere. Our Premium Seats occupy the prime viewing areas on the West and East touchlines, including highly sought-after seats on the halfway line.
Premium Seat Members enjoy direct access to a private lounge with complimentary refreshments from our deli-counters and half-time drinks, along with various other exclusive benefits.