Salomon Kalou reminisces about Chelsea's 2012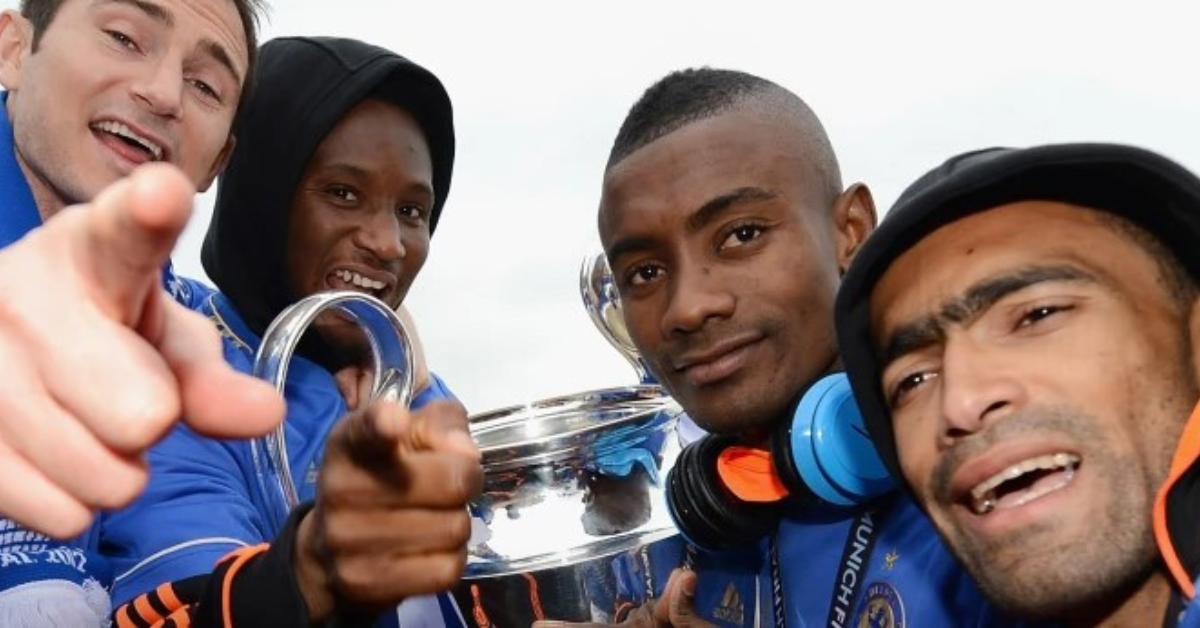 Salomon Kalou reminisces about Chelsea's 2012
Salomon Kalou, a Chelsea legend, takes us on a nostalgic trip back to the glorious days of the 2012 Champions League triumph. As Chelsea prepares to celebrate their historic victory over Bayern Munich, Kalou shares some lesser-known memories, including the story behind his distinctive haircut for the final and the crucial role played by manager Roberto Di Matteo.
Kalou's journey to the Champions League final started years earlier when he joined Chelsea's Academy in 2018. At just 16 years old, he boldly expressed his ambition to make his debut for the Chelsea first team by the age of 17. This dream seemed far-fetched, but Kalou's unwavering self-belief and dedication eventually paid off.
In September 2019, Frank Lampard gave Kalou the chance to shine when he brought him on as a substitute in the Carabao Cup third-round clash against Grimsby Town. The 16-year-old played a vital role in the 7-1 victory, along with fellow youngsters like Reece James and Tino Anjorin.
Reflecting on that moment, Kalou said, "I had it in my head that I wanted to play here, for this club. I found it difficult to accept, sometimes, that maybe I wasn't ready at that age, and I needed to improve myself."
Kalou's impressive performances led to more opportunities, but his journey to the Champions League final was not without challenges. He faced adversity when André Villas-Boas took over as manager and later left the team for the Africa Cup of Nations.
However, a change in coaching staff saw Roberto Di Matteo take charge, and he gave Kalou a second chance. This renewed faith in the young winger bore fruit when he scored the winner against Benfica in a crucial quarter-final match.
The significance of his haircut for the final lies in its symbolism. Kalou chose a spider design, signifying persistence and determination. This unique hairstyle served as a reminder of his unwavering commitment to the team, even when he wasn't a regular starter.
Looking back, Kalou recognizes the importance of trust between the manager and players in their Champions League success. Di Matteo's understanding of the team's dynamics and minimal changes to the squad allowed the players to perform naturally on the pitch.
As Chelsea prepares to face Bayern Munich once again, this time in the Legends of Europe match, Kalou's memories serve as a reminder of the camaraderie, determination, and leadership that led to one of the most iconic moments in the club's history.
Don't miss the Legends of Europe match as Kalou and other Chelsea legends take the field at Stamford Bridge on Saturday, September 9, at 7 pm. It promises to be a night filled with nostalgia and celebration of Chelsea's historic 2012 Champions League victory.
For more related updates visit our official website .
By- Sahiba Suri