"Reece James Chelsea Captaincy Summer Series"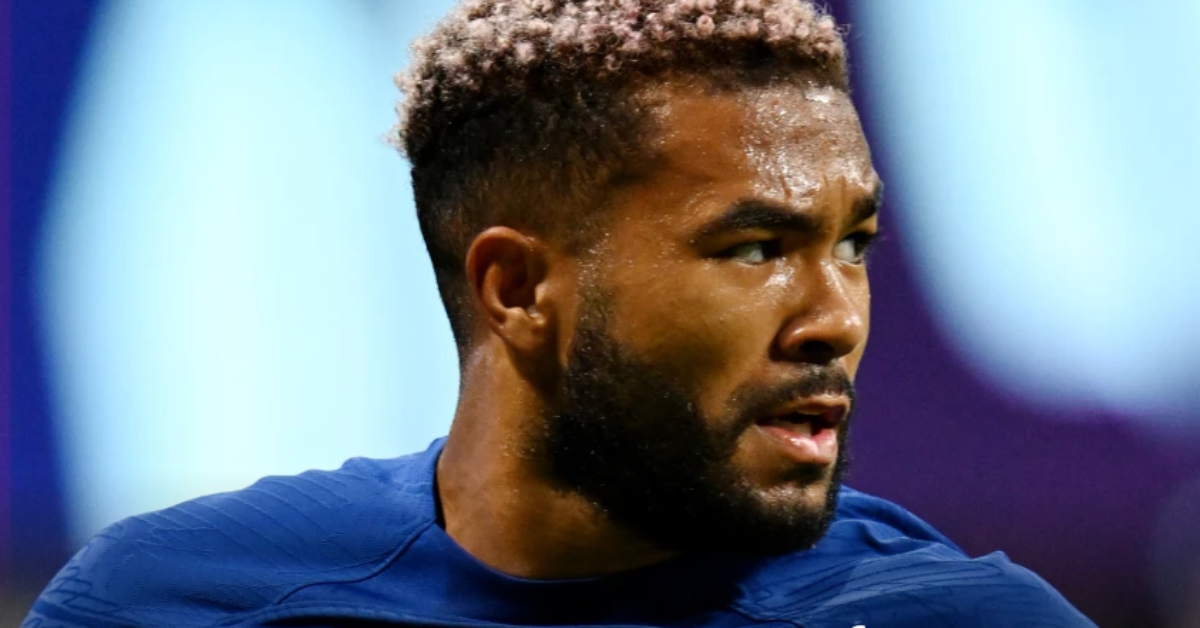 "Reece James Chelsea Captaincy Summer Series"
The 23-year-old, who has been with Chelsea since the age of six and progressed through the Academy, has become a vital part of the team, making 147 appearances and winning major trophies.
Prior to the match in Atlanta, James had revealed his desire to take on the role of Chelsea captain, and Mauricio Pochettino granted him that opportunity. Despite not featuring in match action since April, the full-back impressively played for 65 minutes in the 1-1 draw at the Mercedes-Benz Stadium.
In an emotional and heartfelt statement, Reece James opened up about his profound connection to Chelsea Football Club. The English international, who has spent the entirety of his life tied to the club's blue colors, with just a single loan spell at Wigan Athletic as a brief departure, spoke passionately about what representing Chelsea meant to him. Donning the captain's armband for the club was not just an honor; it symbolized a deeply personal and significant milestone in his journey as a footballer.
For James, the captaincy was more than just a piece of fabric wrapped around his arm; it was a testament to the dedication, hard work, and relentless commitment he had shown to Chelsea throughout his career. After a well-deserved three-and-a-half-month break from the competitive football scene, he saw this opportunity as a significant step in the right direction.
The passion in James's voice was evident as he spoke about his love for the club. Chelsea had been his home, his sanctuary, and the very essence of his footballing existence. Every time he stepped onto the pitch wearing the club's crest, he carried with him not just the hopes and dreams of the fans but also a piece of his own heart.
As the captain, Reece James vowed to continue putting in the hard work and determination that had brought him to this point in his career. He understood the responsibility that came with the armband, and he was ready to embrace it with unwavering commitment. His goal was clear: to make valuable contributions to the team and to help Chelsea achieve greatness on the football pitch.
For Reece James, Chelsea was more than just a club; it was a lifelong passion, a source of pride, and a symbol of his unwavering dedication. As he embarked on this new chapter as captain, he did so with gratitude in his heart and an unshakable determination to carry the Chelsea legacy forward.
For more related updates visit our official website .
By- Sahiba suri