Reece James Addresses Fans as His Dream Comes True at Stamford Bridge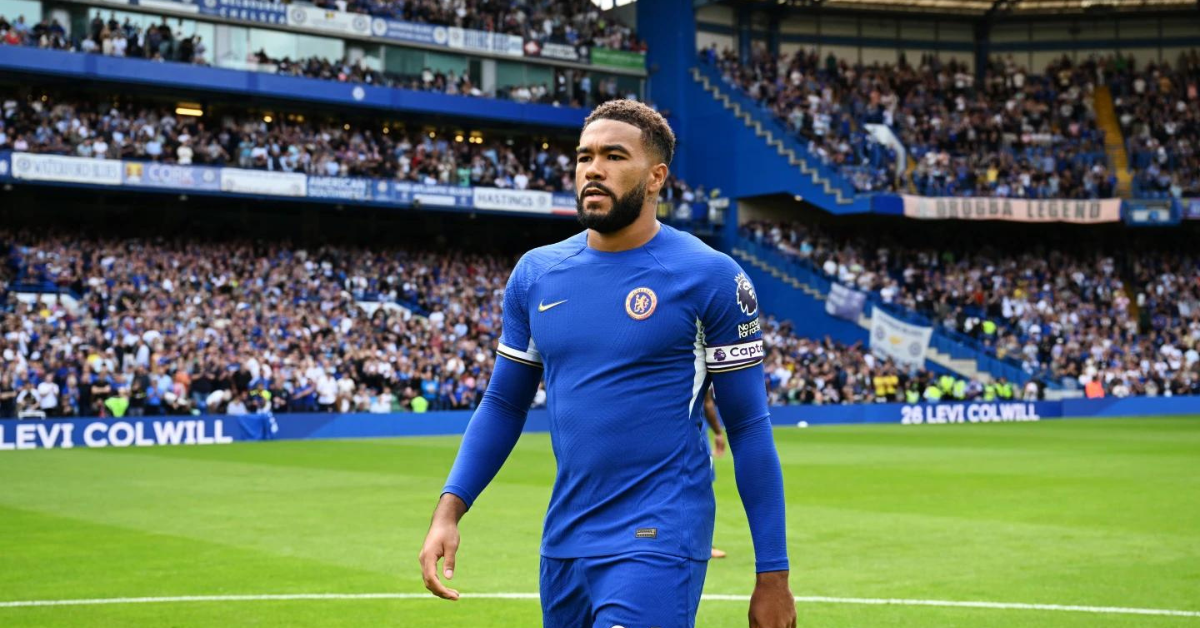 Chelsea's newly appointed captain, Reece James, has written a heartfelt letter to the Blues supporters in the matchday programme for his first game as skipper. In line with a long-standing tradition, James will contribute his thoughts to the fans in his captain's notes for every home game at Stamford Bridge. Below, you can read his inaugural open letter, featured in the programme for our Premier League opener against Liverpool.
If you wish to follow James' insights throughout the season, you can acquire each issue of the matchday programme at the stadium on game days or place an online order.
The moment I was named captain of Chelsea was an indescribable feeling, one of the greatest in my life. Having been part of this club since I was six, it has always been a cherished dream of mine to assume this role. While it may have arrived a bit sooner than anticipated – as it feels like I've only been part of the first team for a short while – I'm exceptionally thrilled to take on the captaincy of this illustrious club.
I want to pay tribute to Azpi, who served as a remarkable captain here for many years. His contributions to this club were immense; he lifted every trophy possible and earned immense respect from everyone. Given that we played in the same position, our on-field opportunities to team up were limited, as most systems accommodate just one right-back. However, he supported me both on and off the pitch. His representation of Chelsea throughout his 11-year tenure was truly remarkable.
Chelsea supporters show their support for James before his inaugural game as captain
Chelsea supporters show their support for James before his inaugural game as captain
In my years at the Academy, John Terry served as skipper for an extended period, followed by Gary Cahill. I've always looked up to them, observing how they carried themselves and contributed within the club. I hope to uphold that legacy and continue the outstanding leadership they demonstrated in this role.
Our fans have been incredibly supportive of me since I first emerged here, and having this platform to communicate with you directly every home game holds immense significance for me. It's a cherished tradition and one I'm honored to uphold. Our fans are truly the best globally, and every time I step onto Stamford Bridge, their support is truly electrifying. Many of you travel long distances to support us even in away matches, and I believe this season holds great promise for both players and fans alike.
Working with Mauricio has been a rewarding experience. Training has been intense, but it's been beneficial as many of us feel we're in the best shape of our careers. This speaks volumes about the work we've put in and should greatly assist us in the coming weeks and months.
James appreciates his collaboration with head coach Pochettino
James appreciates his collaboration with head coach Pochettino
We've had a productive pre-season. We engaged with our fans in the USA and participated in high-level matches there. Winning the Premier League Summer Series demonstrated our progress and forward momentum.
This squad is youthful and holds a bright future. I recently read that our average age is around 23 or 24, a rarity. Yet, it's an exciting prospect. We possess an exceptional group, and I firmly believe we're capable of achieving remarkable feats. Ultimately, we are Chelsea Football Club, and our aim is always to contend for the Premier League title from the start of the season, with the determination to win every match that comes our way.
We're all eagerly anticipating the commencement of the season with this significant fixture. Liverpool has consistently been at the top of the table ever since my introduction to the first team four years ago. It will be a challenging encounter, but we're well-prepared and eagerly await the opportunity to step onto the field in front of our fans and commence this afternoon.
By – Sahiba Suri