Premier League Fixtures: Toughest Beginnings and Toughest Run-Ins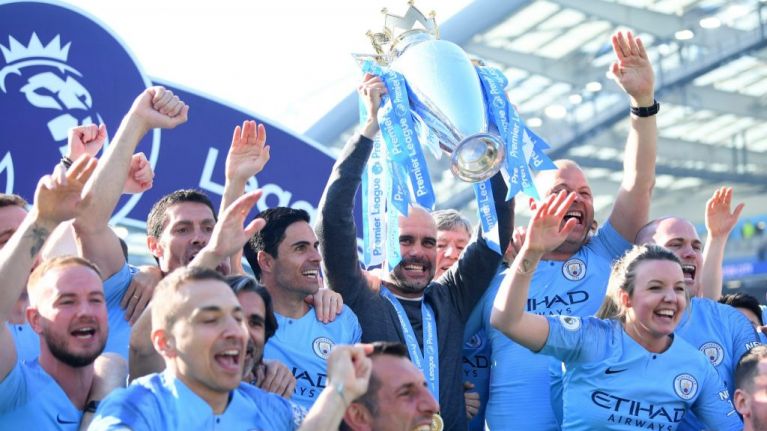 After the fixture list was announced by the Premier League on Thursday, there was palpable euphoria in the air for most football fans. For the neutrals, there was a big encounter in Manchester United v/s Chelsea on the opening matchweek. However, this jubilation was short lived for a few clubs, and most among them being Norwich City.
Norwich City have just been promoted to the Premier League, and their first few weeks are against opposition with the quality to make them despair if they may be going straight back down.
Norwich City's first 5 fixtures:
Liverpool (A), Newcastle United (H), Chelsea (H), West Ham United (A), Manchester City (H)
Formerly Luis Suarez's favourite team to play, Norwich now take on the defending UEFA Champions League champions, and a team that was dealt just a solitary loss last season. Liverpool will be keen to lay down a marker at the start the season, and Norwich may bear the full brunt of that.
Newcastle United are a very solid team, courtesy of manager Rafa Benitez, and will want to start the new season where they left off their last. Although a few moves may be required in the market, it will be difficult for Norwich to break down one of the most stubborn defences the Premier League has to offer.
Chelsea just lost Eden Hazard, and if reports are to be believed, may also lose Maurizio Sarri and Gonzalo Higuain. With the transfer ban still enforced (At the time of writing), a very different Chelsea side could turn up against Norwich. Although the home fans will see this as an opportunity to make a statement by beating one of the big boys, it will not be a cakewalk in the slightest.
West Ham went up a level in their quality and consistency under Manuel Pellegrini last season. And they've already started the summer recruitment strongly. It will be a very interesting tactical battle, but for now I believe the Hammers' quality should shine through for the win.
Norwich's fifth game sees them welcome back-to-back champions Manchester City. Should City have a fully fit squad to call upon, the result of this game should be a comfortable City win.
So it is evident that Norwich City could have asked for a much kinder draw than the one they were dealt. However, in a way it may be good for them. Newly promoted teams are generally slow to adapt to the different demands of the Premier League, such as quality over quantity, and a balance of attack and defence, as compared to the high pressure, high attacking intensity of the Championship. On the other end of the spectrum, it is actually a top club that would have wished for a much more comfortable closing out of the season that what they actually have. Here's a look:
Liverpool's final 5 fixtures:
Brighton and Hove Albion (A), Burnley (H), Arsenal (A), Chelsea (H), Newcastle United (A)
Liverpool have been given an unforgiving run-in to end their Premier League campaign, facing 2 of the top 6 in their final 3 games.
Brighton & Hove Albion, admittedly, should not be too big a problem for a team of Liverpool's quality. However, if the second half of last season is anything to go by, they may be fighting relegation by the time Liverpool come knocking on their doorstep. That being said, it took a hugely controversial penalty claim for Liverpool to barely edge past Brighton last season. The motivation for victory could not be any higher.
Burnley are always very tough customers, playing what fans on Twitter call "Proper Brexit football". A very physical, aerial and no-nonsense side, the Clarets will make things very congested and hence quite difficult for Liverpool. The home team will need to be at the top of their game to emerge unscathed.
Unai Emery's men will welcome Liverpool in the 3rd to last fixture of the league campaign. Likely to be facing a top 4 battle of their own, Arsenal will look to provide another enthralling game as these 2 have provided the neutrals for so many years now. That being said, Arsenal will need to invest heavily in defence to avoid a 5-1 drubbing they received the last time they met.
Chelsea, too will not be easy customers in the slightest. Although Liverpool were able to dispatch them with relative comfort the last time, any hint of complacency from the Reds will be punished.
Newcastle United away is perhaps the last place you want to go to see out the season, especially when you're likely to be fighting for the league title. An incredible atmosphere, coupled with the extremely defensive, yet pragmatically clinical Newcastle United side could seriously dent Liverpool's final day aspirations.