Pape Sarr: "It's hard to put into words how amazing it felt to score that goal"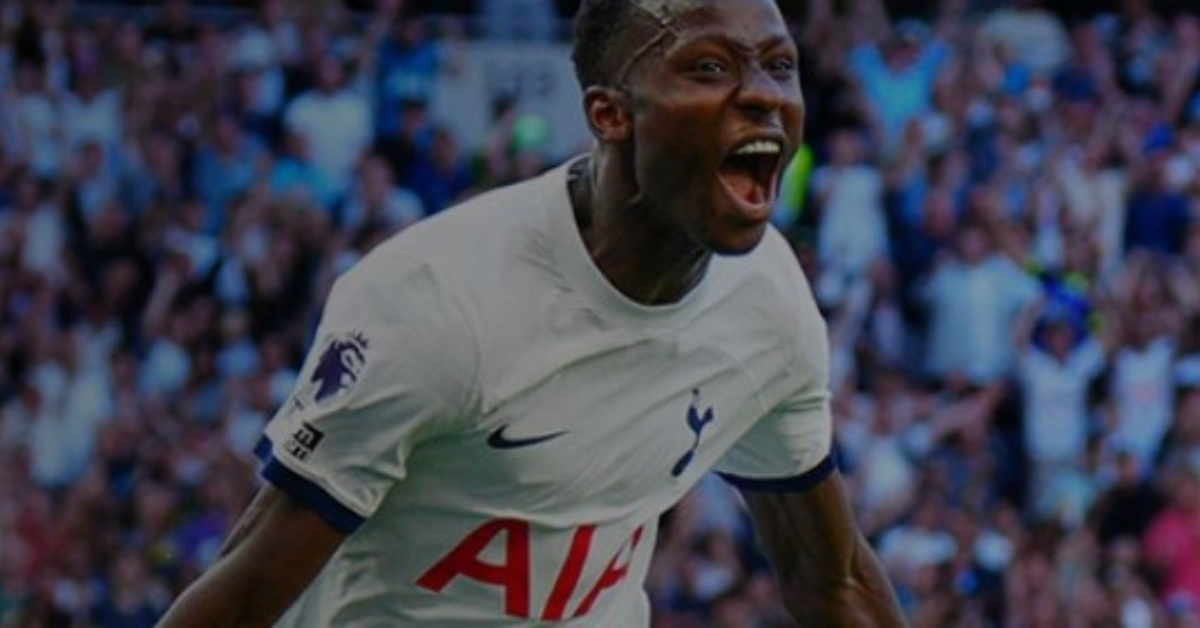 Pape Sarr has shared his thoughts on the pivotal moment when he netted his first goal for Spurs, leading to a memorable victory over Manchester United.
The Senegalese midfielder perfectly timed his arrival to meet Deki Kulusevski's cross, sending the ball into the top corner of the net to break the deadlock in the Premier League clash at Tottenham Hotspur Stadium. The win was sealed later with Lisandro Martinez deflecting Ben Davies' shot from Ivan Perisic's delivery.
"Scoring a goal in a match like that is truly special… I'm thrilled with how it turned out and proud of our team's performance," Pape said.
Having joined Spurs from Metz in August 2021, the 20-year-old found the back of the net in his 16th appearance across all competitions.
Reflecting on the moment, Pape added, "It was an indescribable moment. Scoring a goal against a team like Manchester United holds a special significance. I can't really put into words how it felt at that very instant. However, it's in the past now, and our focus shifts to the upcoming match."
Recognizing the stature of Manchester United as a major club, Pape expressed his satisfaction at scoring against such opponents and commended the team's overall performance in the game.
Pape's positioning to receive Deki's cross was no coincidence, as he had been consistently making runs into the box throughout the match. With five attempts at goal, including a save by Andre Onana in the first half, Pape's dedication paid off when he found the back of the net.
Regarding his celebration and connection with the fans in the South Stand, Pape stated, "I truly sensed the support from the fans. Their continuous encouragement throughout the match propelled us forward. That's why, after scoring the goal, I instinctively headed straight towards the fans along the sideline."
Speaking about his involvement in both halves of the field, Pape emphasized, "Making runs from box to box is one of my strengths. I maintained that approach throughout the match. When I scored, I saw a clear path opening up for me, and the ball arrived perfectly in sync with my run, allowing me to score."
By- Sahiba Suri