"Opening Day Glory: Unveiling Our Premier League Kick-off Triumphs!"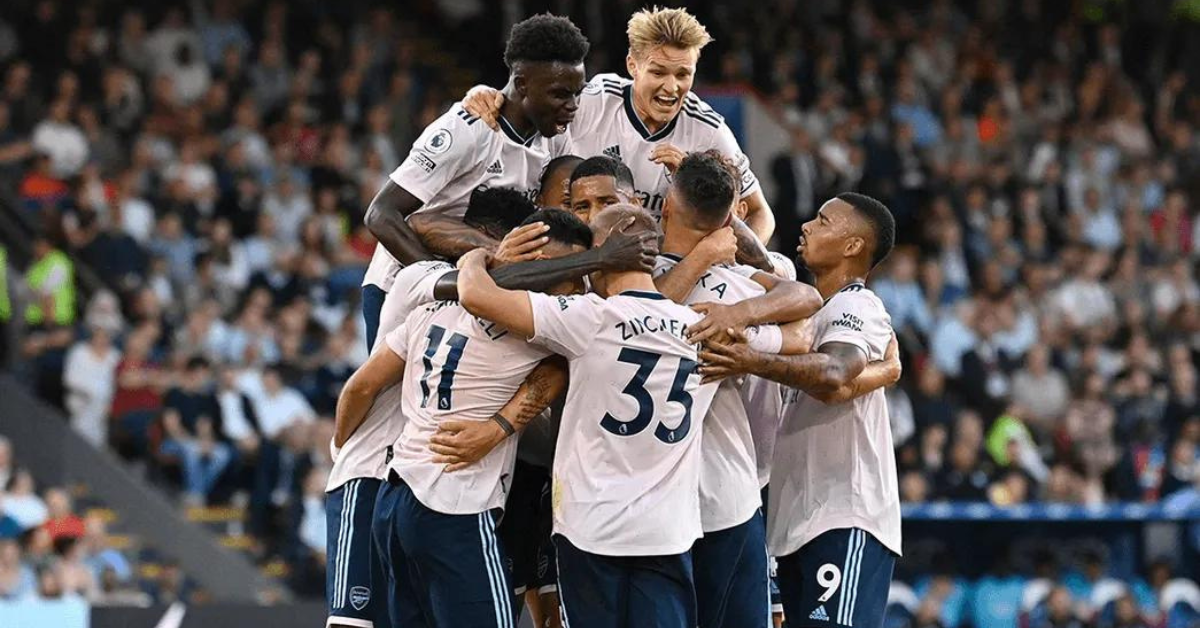 As the Premier League curtain rises and excitement surges through the hearts of Gooners worldwide, we stand on the precipice of a thrilling kickoff. Nottingham Forest steps onto our hallowed North London turf, igniting the flames of a fresh campaign after four long years of anticipation. The 2023/24 season beckons, and the roar of fans blends with the referee's whistle, a symphony of new beginnings.
Delving into history's vault, we unearth the secrets of our opening day exploits. Through 119 seasons of footballing glory, we've etched a record of 55 triumphs, 23 hard-fought draws, and 41 valiant battles. Yet, a shadow looms – never have we clinched the league after a stumble on day one. But this year, destiny stands poised for alteration.
Recalling the roar of goals against Crystal Palace a mere year ago, we approach a milestone – just six strikes away from reaching a total of 200 opening day goals. This grand tally stands juxtaposed with 168 goals conceded, a testament to the battles we've waged, the defenses we've breached, and the legacy we've forged.
The hallowed grounds of Emirates Stadium await, a place of triumph and dreams. While 2019 was the last time we began on home turf, the pages of history reveal that home has been our favored stage. 67 clashes under our own sky, 52 quests away from home – a testament to our fortress, a symbol of our might. An unbroken streak of seven home starts preceded our recent away escapades, and once, in a time of new horizons, we embarked on five consecutive home openings.
Embracing the era of Premier League dominance, we stand as steadfast participants in its grand tapestry. 31 seasons, 31 opening weekend duels, a legacy of 17 wins and six fierce draws. The equation reveals an average of 1.84 points, a statistic that surges above our all-time average of 1.58, painting a picture of perpetual pursuit and growth.
As the clock ticks, as the stage awaits, and as Nottingham Forest steps onto the field, we stand united in the pursuit of opening day glory. Our legacy calls, the cheers of past victories echo, and the hopes of countless hearts converge. The journey begins anew, with history's lessons as our guide and the allure of triumph as our compass.