Odegaard and Saka Among Contenders for PFA Player of the Year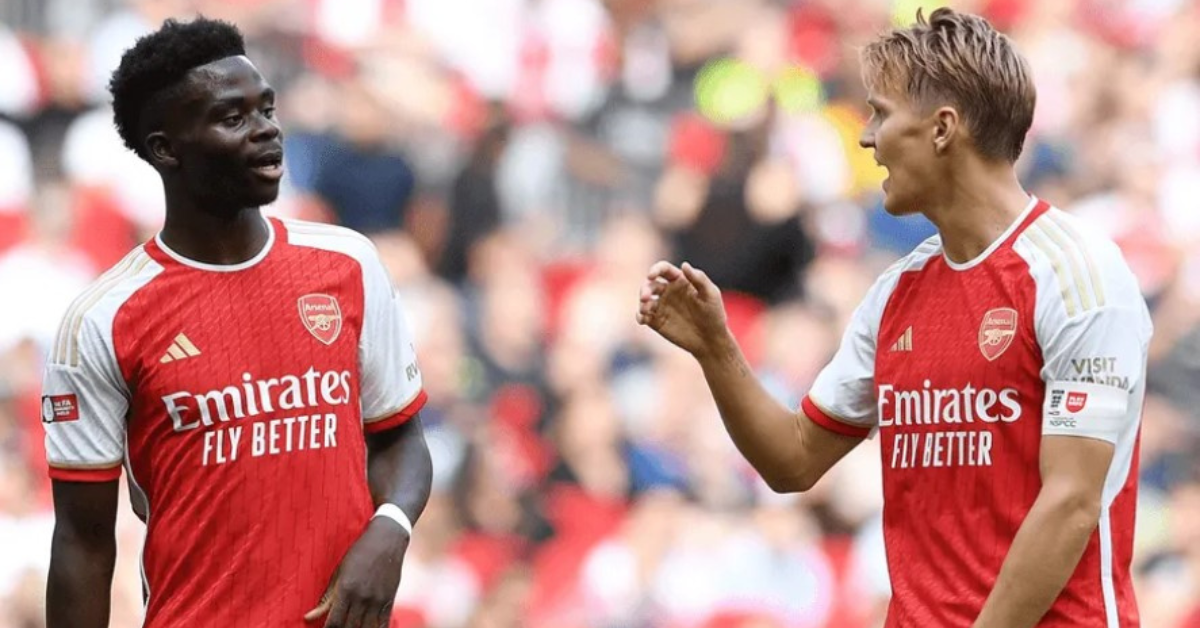 Bukayo Saka and Martin Odegaard have emerged as nominees for the esteemed PFA Players' Player of the Year accolade.
After a rigorous selection process by PFA members to identify the standout performers of the 2022/23 season, our duo have secured their positions in the distinguished six-player shortlist competing for the prestigious award.
Our captain, Martin Odegaard, has earned his nomination through a remarkable performance in the previous campaign, netting an impressive 15 goals in the Premier League. His accomplishment marks a significant milestone, making him the first central midfielder for our club to achieve such a feat in a single season since Cesc Fabregas achieved it in the 2009/10 season. Additionally, Odegaard contributed seven assists, playing a pivotal role in our sustained title challenge until the season's culmination.
Meanwhile, Martin received multiple individual recognitions last season, including the Premier League Player of the Month for November/December. He also secured nominations for both the Premier League's Player and Young Player of the Year awards.
Bukayo Saka, on the other hand, showcased an equally outstanding campaign, boasting a tally of 15 goals along with 11 assists. The Hale End graduate featured in all 38 Premier League matches for the second consecutive season, a feat not accomplished by an Arsenal player since David Seaman in the 1990/91 and 1991/92 seasons. In addition to his PFA Players' Player of the Year nomination, Saka is also in the running for the Young Player of the Year award, alongside his teammate Gabriel Martinelli.
Bukayo's exceptional season garnered recognition beyond just the PFA award, as he clinched the Football London Young Player of the Year title and secured a third-place finish in the Football Writers' Association Player of the Year voting. Furthermore, he received nominations for both the Premier League's Player and Young Player of the Season awards.
The awaited announcement of the PFA Players' Player of the Year victor is scheduled for Tuesday, August 29. The PFA is set to commemorate the 50th anniversary of its awards ceremony, honoring the standout luminaries of the 2022/23 season.
Complete Shortlist for the 2022/23 PFA Players' Player of the Year award:
Martin Odegaard – Arsenal
Bukayo Saka – Arsenal
Erling Haaland – Manchester City
Kevin De Bruyne – Manchester City
John Stones – Manchester City
Harry Kane – Tottenham Hotspur
By- Sahiba Suri