"Unlocking the Pages: Inside Saturday's Matchday Programme with Livramento, Parkinson, and Boddy!"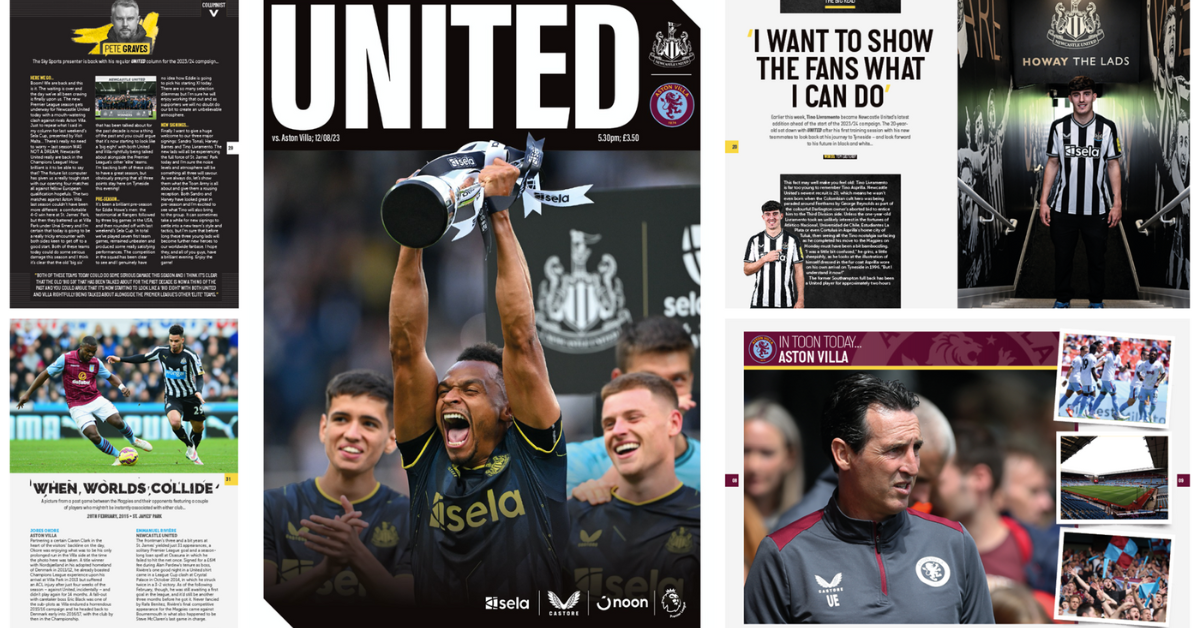 Get ready to snag your copy of UNITED, the renowned official matchday programme of the Magpies, as Premier League football returns to the electric atmosphere of St. James' Park this Saturday.
Within the vibrant 84-page edition – celebrated as one of the league's finest in the previous season – lies an exclusive feature-length interview with the fresh addition to the squad, Tino Livramento. Delve into Livramento's journey so far as he reflects on his career's trajectory and shares his aspirations for the upcoming campaign.
Venture into the expanded 14-page historical segment, specially crafted for the 2023/24 season. This captivating section includes four pages from the talented Club Historian Paul Joannou and an additional four from the inimitable UNITED columnist Stan Gate. Stan sheds light on cherished black and white memorabilia. Also, be on the lookout for the debut of "The European Years," a recurring feature that will chronicle every one of the Magpies' continental clashes throughout the season.
The depth of content goes beyond with in-depth coverage of United's Under-21s and women's teams. Explore compelling pieces featuring Ben Parkinson and Elysia Boddy. Plus, embrace the introduction of "Academy Alumni," a segment dedicated to catching up with diverse Magpies academy graduates in every issue.
Engage with the thoughts of Sky Sports' Pete Graves in his latest column. Join the worldwide journey of Magpies fandom with "Mags Around The World," as Philadelphia-based United supporter Greg Poda shares his heartwarming bond with the club.
But that's not all – anticipate ten insightful pages delving into our visitors, Aston Villa, along with an additional four pages tailored for Junior Magpies. Don't miss the pre-game perspectives from Eddie Howe and Kieran Trippier, all of this and much more awaiting your exploration. Grab your UNITED programme for an enriching matchday experience!