Newcastle U19s' UEFA Youth League Resilience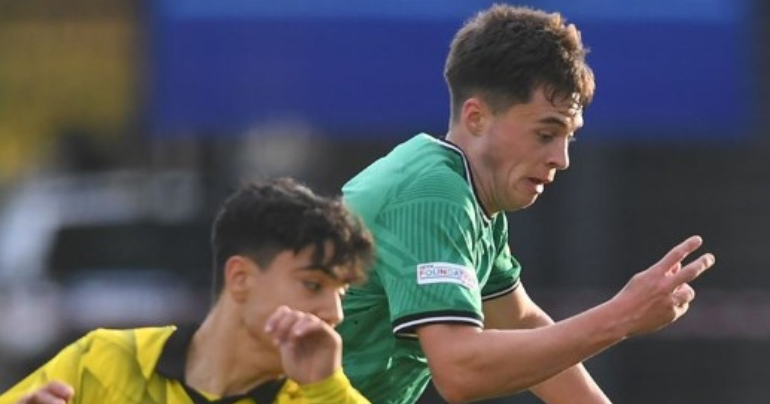 Newcastle United Under-19s' UEFA Youth League journey witnessed a spirited comeback as they secured a 2-2 draw against Borussia Dortmund, marking a significant improvement for the young Magpies. Johnny Emerson, a key player in the squad, reflected on the positive strides made and the strengthened unity within the team.
In the encounter, Newcastle's youngsters faced a challenging first half, conceding two goals from Cole Campbell and Julian Rijkhoff. However, the resilient spirit of the team shone through in the second half, with a remarkable turnaround orchestrated by goals from Cathal Heffernan and James Huntley. Emerson played a crucial role by providing an assist for Huntley's late equalizer.
Emerson, who has represented Scotland at both under-18 and under-19 levels, expressed satisfaction with the team's performance in the latter stages of the Group F clash. He acknowledged the need to translate their positive displays into a full game, emphasizing the importance of consistency in future matches.
The Scotland Under-19 international highlighted the evolving dynamics within the squad, formed by merging two age groups. Emerson emphasized the gradual improvement in understanding each other's styles of play, fostering a sense of connection and comfort among the players. He sees each performance as an opportunity to build on the collective experience and enhance the team's overall performance.
Despite the team's elimination from the competition with two games remaining, Emerson remains positive about his involvement in this season's UEFA Youth League. Having previously contributed an assist in the reverse fixture against Dortmund, he values the experiences gained in the star-studded youth tournament. Emerson sees these encounters as valuable for personal and collective growth, both on and off the pitch.
For the 17-year-old forward, who signed a two-year full-time scholarship at Newcastle's Academy in the summer of 2022, the UEFA Youth League serves as a platform to showcase his skills and contribute to the team's success. Emerson believes that these challenging games against top-tier youth teams prepare the squad for future competitions and help in building confidence by facing stronger opponents.
In conclusion, Johnny Emerson's assessment of the UEFA Youth League campaign reflects a positive outlook on the team's progress, the building of unity, and the valuable experiences gained in facing high-caliber opponents. Despite the challenges, the young Magpies continue to evolve and strive for excellence in their developmental journey.
For More Related Updates Please Visit Our Official Website
By- Sahiba Suri