Newcastle U19s Prep for Borussia Dortmund Clash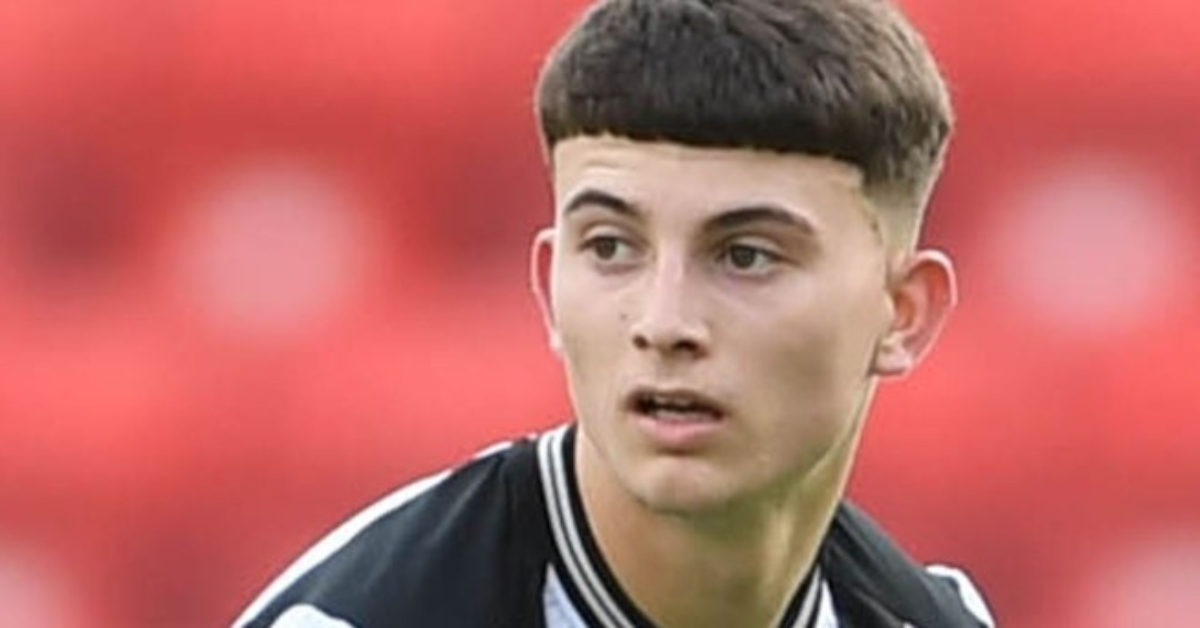 Dylan Charlton, a teenage full-back for Newcastle United's Under-19s, anticipates an exciting and challenging encounter as they prepare to face Borussia Dortmund in the UEFA Youth League. This match, to be held at the Gateshead International Stadium, is seen as a significant test for the Toon's young talents. A victory would bring them level on points with their German counterparts, currently in second place in the group.
In their last UEFA Youth League match, Newcastle United's U19s experienced a heart-wrenching defeat at the hands of Paris Saint-Germain, conceding a late goal during a closely contested match. Despite the disappointment of that result, Charlton, who has been a part of the Magpies' Academy since the age of seven, is confident that the team can rebound and maintain their hopes of progressing into the knockout stages of the competition.
The Gateshead-born left-back shared his thoughts on the upcoming clash with nufc.co.uk, saying, "It's a big game for us. There's a different buzz in the changing room. It's a home fixture against one of the best teams in Europe. It should be a good test for us as a team, and as a club, we belong alongside those teams."
Playing at the Gateshead International Stadium, which boasts a strong atmosphere, gives Charlton a taste of what future games might hold for him. Reflecting on their previous Youth League match against PSG, he mentioned, "We fell short at the final hurdle which was tough to take after a good performance. We could have been more clinical in front of goal, and it was frustrating to concede late on. Going forward, though, we can definitely build upon that."
Charlton's journey with the Magpies has been marked by progress. He signed a full-time scholarship with the club in the summer of 2022 and has since made strides, including breaking into the Newcastle United under-21 side. His second-string debut came in a 1-1 draw against Huddersfield Town during a Premier League Cup Group F clash at the John Smith's Stadium in September.
The 17-year-old defender has found the transition from under-18 to under-21 football to be a valuable learning experience. He emphasized that playing at under-21 level has contributed to his overall development as a player, enhancing his understanding of the game and improving his ability to think quickly and deal with the intensity of matches.
Charlton mentioned, "I've had a number of different tests, both against senior teams and under-21 sides, so I think that's only going to help me progress." He acknowledged the physical demands of playing at the under-21 level, emphasizing the need for more running and quicker decision-making on the ball. However, he feels confident about adapting to these challenges.
Looking ahead to the season, Charlton expressed his goals, stating, "This season, I'd like to continue playing regularly for the under-21s and to have a good run in the FA Youth Cup with the under-18s. Long term, the aim would be to secure a professional contract with the club."
The young full-back's determination and commitment to his development are evident in his ambitions. His desire to secure a professional contract with Newcastle United reflects the dedication and hard work he has put into his footballing journey.
For the upcoming UEFA Youth League clash against Borussia Dortmund, tickets are available to the public, with prices set at £5 for adults (18-64 year-olds) and £2 for concessions (65+ and 17 or under). Gates for the match will open at 2pm (BST), and fans can look forward to an exciting encounter between two talented youth teams eager to make their mark in the competition. As they aim to level points with Dortmund and continue their journey in the UEFA Youth League, Newcastle United's young prospects, including Dylan Charlton, are primed for a challenging and exciting fixture on their home turf.
For More Related Updates Please Visit Our Official Website
By- Sahiba Suri