Moises Caicedo's Official Squad Number Confirmed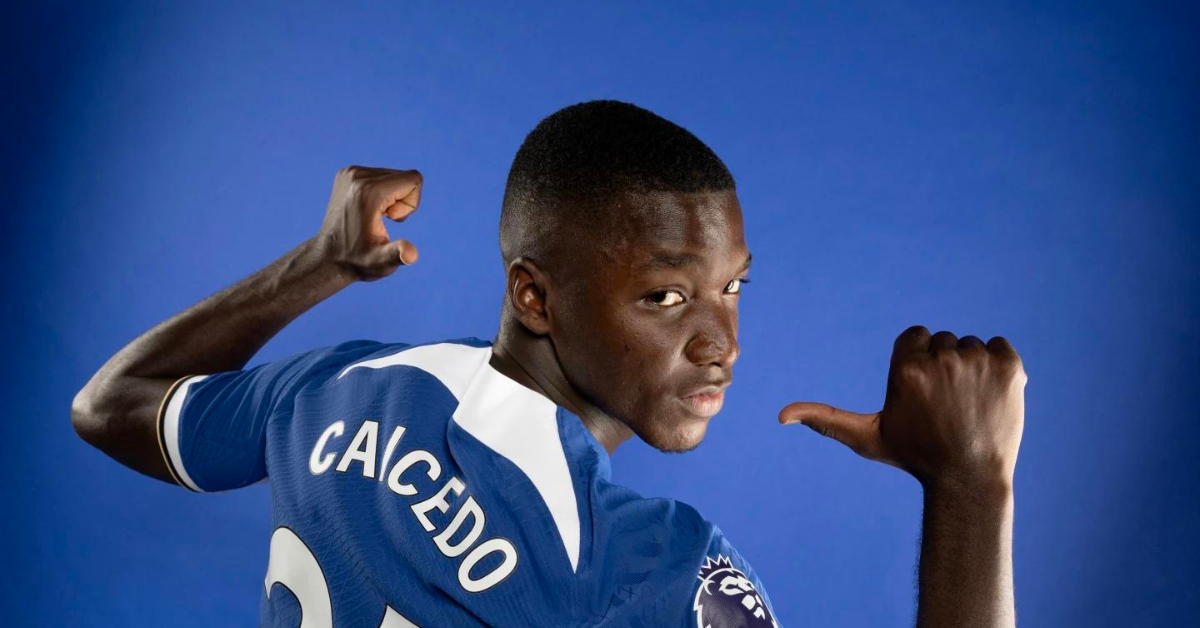 MEN'S TEAM
Chelsea has officially assigned squad number 25 to Moises Caicedo.
Following his arrival from Brighton & Hove Albion, Caicedo signed an eight-year contract with the club, with the option of an additional year.
Notably, the no.25 shirt has a significant history, having been previously donned by Chelsea legend Gianfranco Zola. Remarkably, Zola has graciously extended his approval for Moises to take up the no.25 shirt for the upcoming season.
This special number, previously synonymous with Gianfranco Zola, now enjoys a renewed connection with Chelsea as Moises Caicedo assumes it for the future.
Eager to carry on this legacy, Caicedo personally approached Gianfranco to seek permission to wear the renowned squad number. In response, the Italian maestro conveyed his heartfelt message to our new signing:
"Hi Moises! Thank you for the message. I hope it will bring to you as many pleasures as it brought to me. Good luck, Gianfranco."
The no.25 holds a personal significance for Caicedo as well, as he had worn it during his time at Brighton. He recounted his conversation with Zola in the process of taking up the shirt: "Wearing this number fills me with immense pride. I engaged in a conversation with Gianfranco Zola, and his blessing means a lot to me."
He further shared the sentiment behind his choice, stating, "The number 25 holds a special place in my heart and that of my family. I am determined to create cherished memories for Chelsea while wearing this number on my back."
Having previously donned the no.23 shirt for Ecuador during the 2022 Qatar World Cup, Caicedo embraces a new number at Chelsea, as no.23 is currently assigned to fellow midfielder Conor Gallagher.
By- Sahiba Suri