UNITED AND ADIDAS UNVEIL 2023/24 THIRD KIT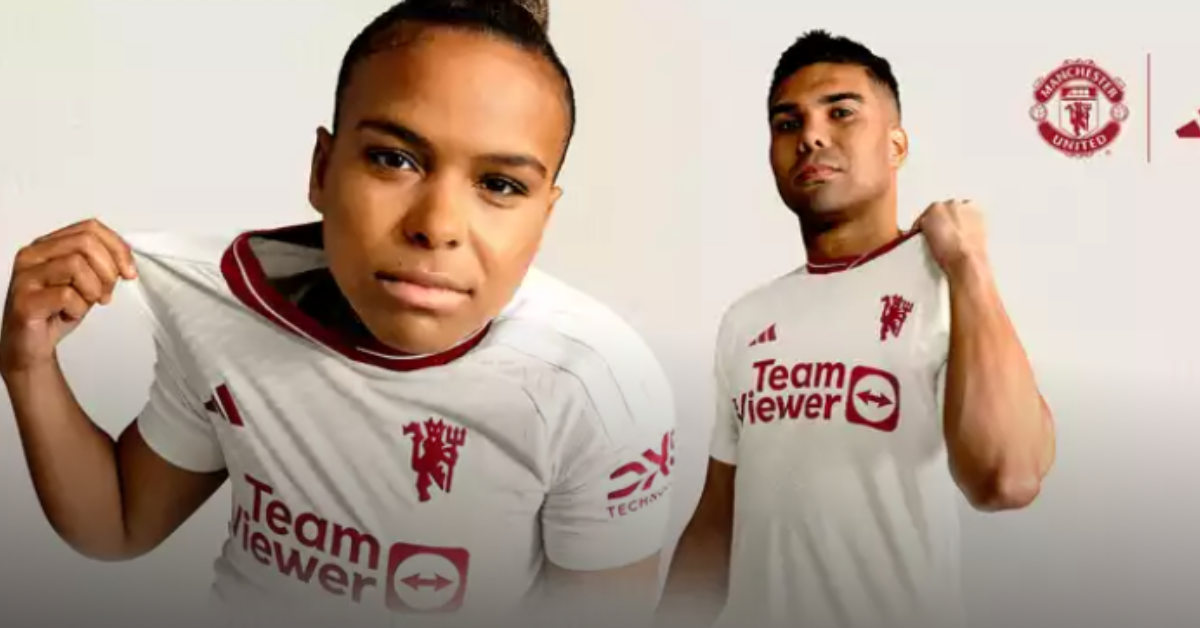 Manchester United and adidas are thrilled to introduce the third kit for the 2023/24 season, a tribute to the club's storied history and iconic emblem – the red devil.
Once again, the collaboration between the club and our official kit partner has yielded a shirt that resonates with the essence of our illustrious past. Drawing inspiration from the archives of Old Trafford, the design team found their muse in the jersey worn during the victorious FA Cup-winning campaign of 1908/09.
The outcome is a visually striking ensemble that effortlessly commands attention both within the stadium and on the field.
The brand-new third kit is now available for purchase on United Direct.
A clean canvas of cloud-white forms the backdrop, allowing the red devil emblem to take center stage in vivid contrast.
Adding to the finesse of the design, adidas's iconic three stripes grace each sleeve in white, seamlessly bridging the historical and the contemporary.
A standout feature is the bold red ribbed crew-neck collar, imparting a touch of modernity to this timeless masterpiece.
An adidas spokesperson shared their excitement about this remarkable creation, stating, "With a history steeped in success, we have a plethora of Manchester United kits to draw inspiration from.
"For this season's third kit, the 1909 jersey acted as the catalyst for our inspiration – a jersey that also offered the ideal backdrop to amplify the club's renowned identity – the red devil. The design's subtlety is intentional, reflecting current streetwear trends, while the cloud-white background was carefully chosen to accentuate the red devil emblem, igniting inspiration on the pitch."
Understanding the profound significance of the red devil symbol to the Manchester United community, adidas proudly presents a design that seamlessly transitions from the streets to the stadium. The jersey's minimalist yet impactful approach captures the essence of contemporary streetwear trends while upholding the legacy of this iconic football club.